Bazoche Terminal - Fascia and second paint
This article was published Mar 02, 2015.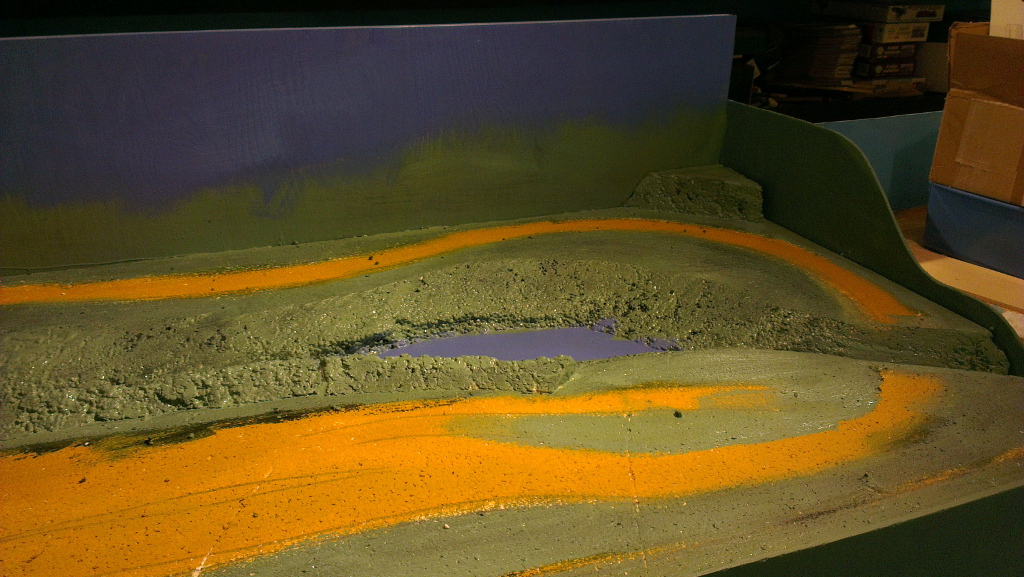 Finished the fascia this evening, all four sides are now in place. Also added second paint so now all little holes and crannies are covered.
The corners are now starting to show, these will be dark, dense and partly hidden with trees and bushes. The right far beach will probably have an old barn or equal. Hides the passing trains a bit but also gives balance to the locoshed which will be on the opposite side.