Koltorp - Atlas w Kadee
This article was published Feb 26, 2017.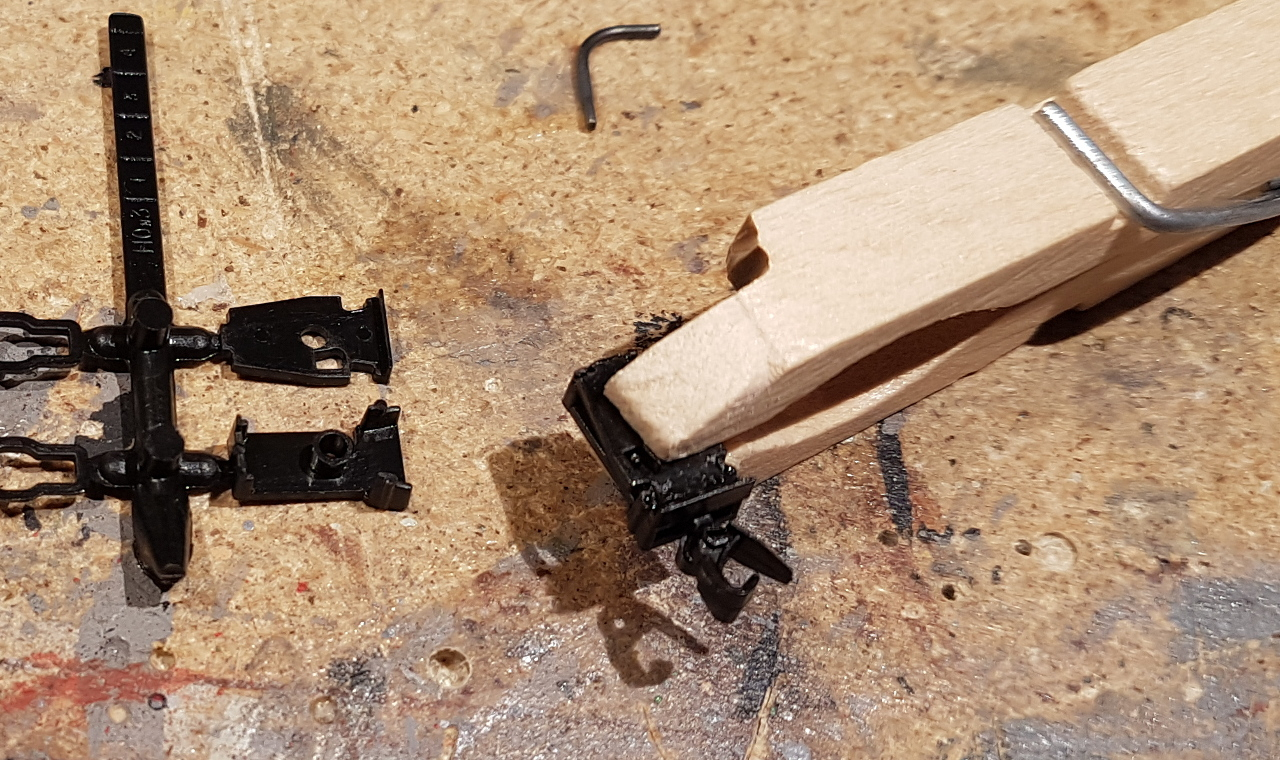 My order with Kadee H0n3 couplers arrived this week. I wanted something to compare the ZamZoodled couplers with. Assembled first four of them today. Except for the tiny spring in the middle rather easy to assemble, spite it´s size....
Made a new tool of a cloth peg, made the glueing much easier when I had something to hold it in. The instruction said to use the tip of a soldering iron, but I do not have an enough small one for that. CA glue worked to when applied with a tooth pick, so I could control how much glue landed on the coupler.
151004
153256
153431 -- side by side. Here you can see that kadee is about half in size.
150255 -- Also got the second batch of the Atlas axleboxes. Only added a stabilizer piece in the back on this version plus deepened the axle holes a bit. For else they are perfect now. Bottom left is a few tools in 7mm I found to at Shapeways.
154844 -- This is more a documentary picture. Not much to see, just how the project looks right now.