Koltorp - Ore bins 1
This article was published Apr 22, 2017.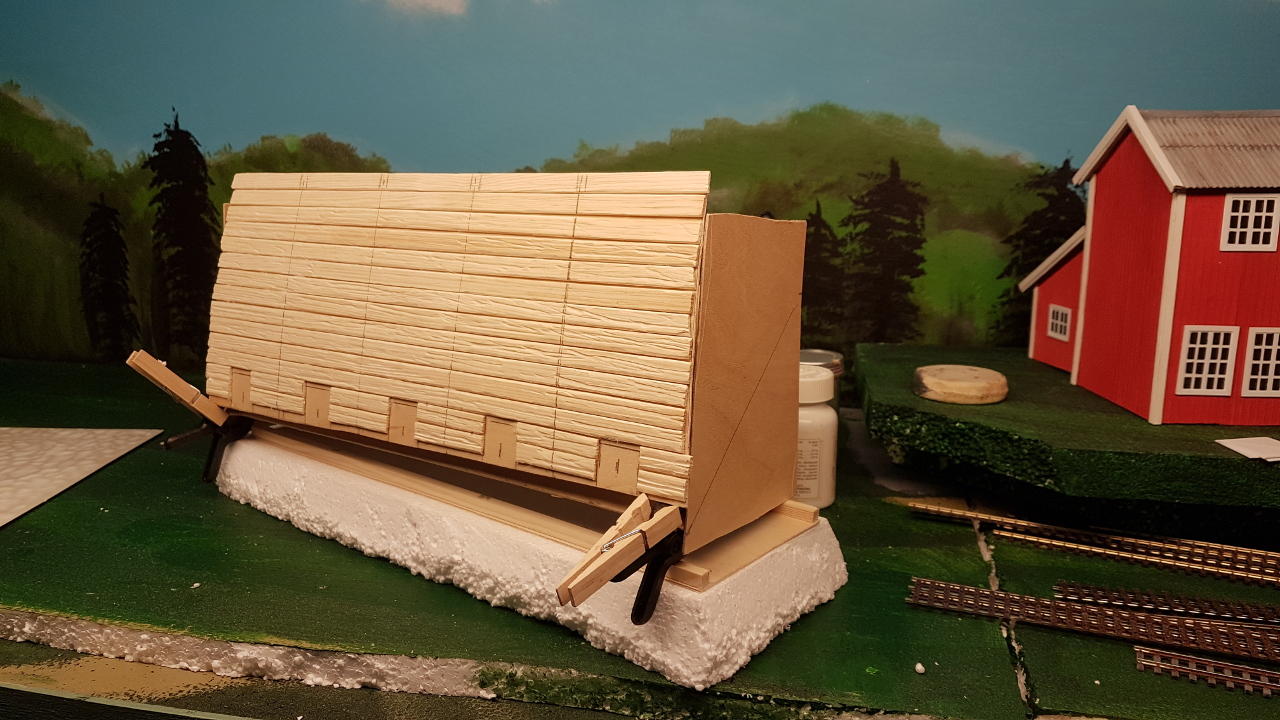 Got basic frame and front wall for the ore bins up today. Screen house will stand on top when finished.
So far only basswood and thin plywood. Bottom floor is 39 * 16 cm.
140424 -- some trackplans made during easter, still not sure yet..
174336 -- stonebed
174354 -- with floor