Klenshyttan - First Sketches
This article was published Aug 04, 2016.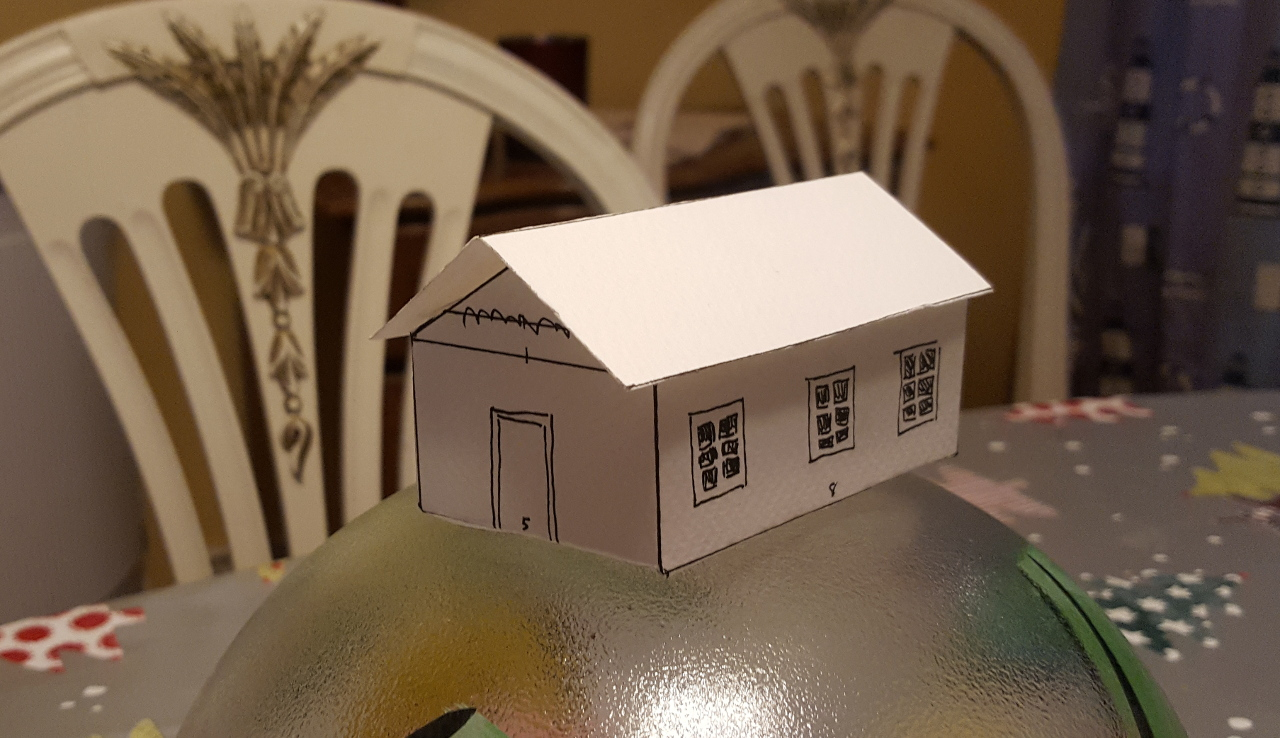 Klenshyttan Railway in 009/HOe scale.
Visited Klenshyttan Smeltery during our vacation this summer. Right away I saw my little MiniTrains run around this great place! Here is first installment, a mockup of the first of four parts of this building. The hole hardcard idea I got from the "Yaffle Hill 7mm" thread on NGRM-online yesterday.