Klenshyttan - SCARM
This article was published Aug 18, 2016.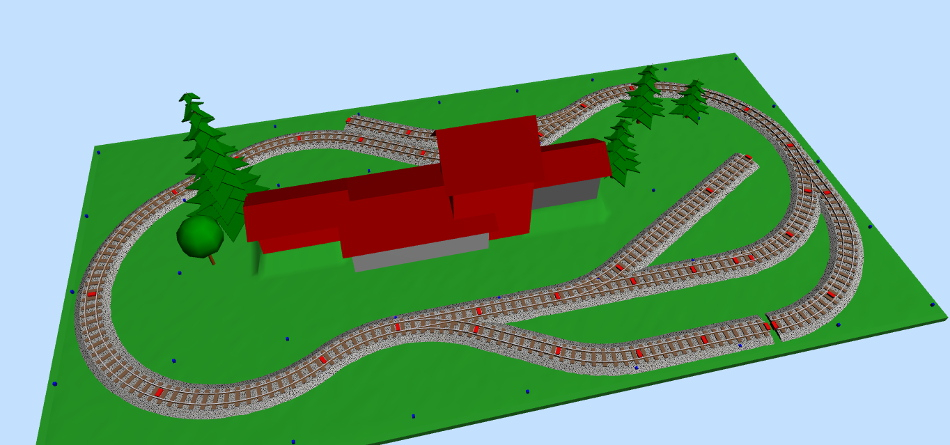 Same day as I got my MiniTrains track I contacted the man behind SCARM, the great FREE layout planning program for PC. I asked him to add MiniTrains new track system to his library of track makers, which he was kind to do. I got first beta version of the program today and just played around with it a bit. First I made the original trackplan for Klenshyttan, then I tried a variation of the EggerBahn demo layout which I thought would work nice together with this building. See below.
first version
this version is the one I have now on previous post. The size is 60 * 80 cm.







second version
this is the version I came up with today. Much better, don´t you think ? The size is 50 * 80 cm, a bit smaller than above.