Klenshyttan - Roof and chimney
This article was published Oct 22, 2016.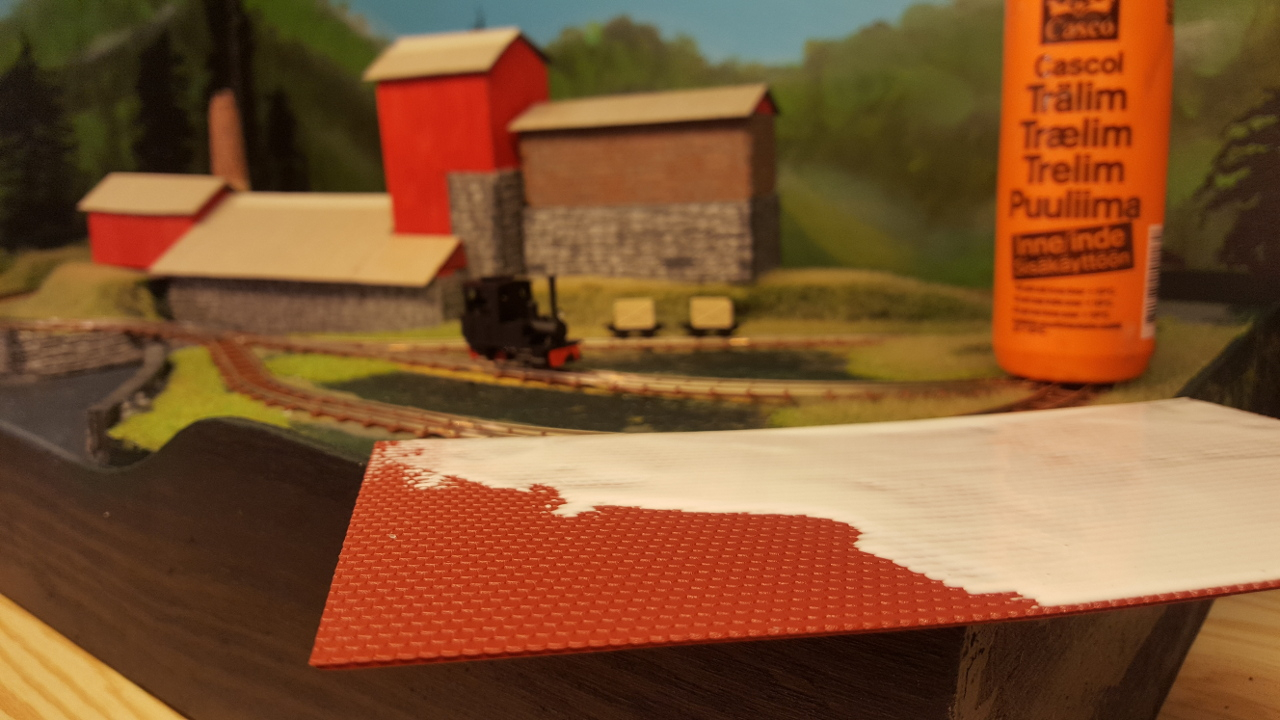 Here is a nice trick! I first bought two expensive ready-made roof tile sheets. But instead of mounting them on the houses I did cover them with ordinary carpenters white glue, twice. When each layer dried out properly I have a soft slim kind of "film" which is easy to bend, cut with knife or scissor, paint with any acrylic paint. This time I did not add paint to the glue before applying it, but it could be done to improve colour, I just forgot this time. (Got the idea from Hans Hammarsten back in 2004, but he used wet printer paper, I changed to white glue instead. Later I read several done the same)
Second is a chimney for the roasting furnace. My skills with the lathe could improve, but I am ok with second try below.
roof


chimney