Laurel Creek Mine II, Logbook March 27th 2011
This article was published Mar 01, 2011.
landscaping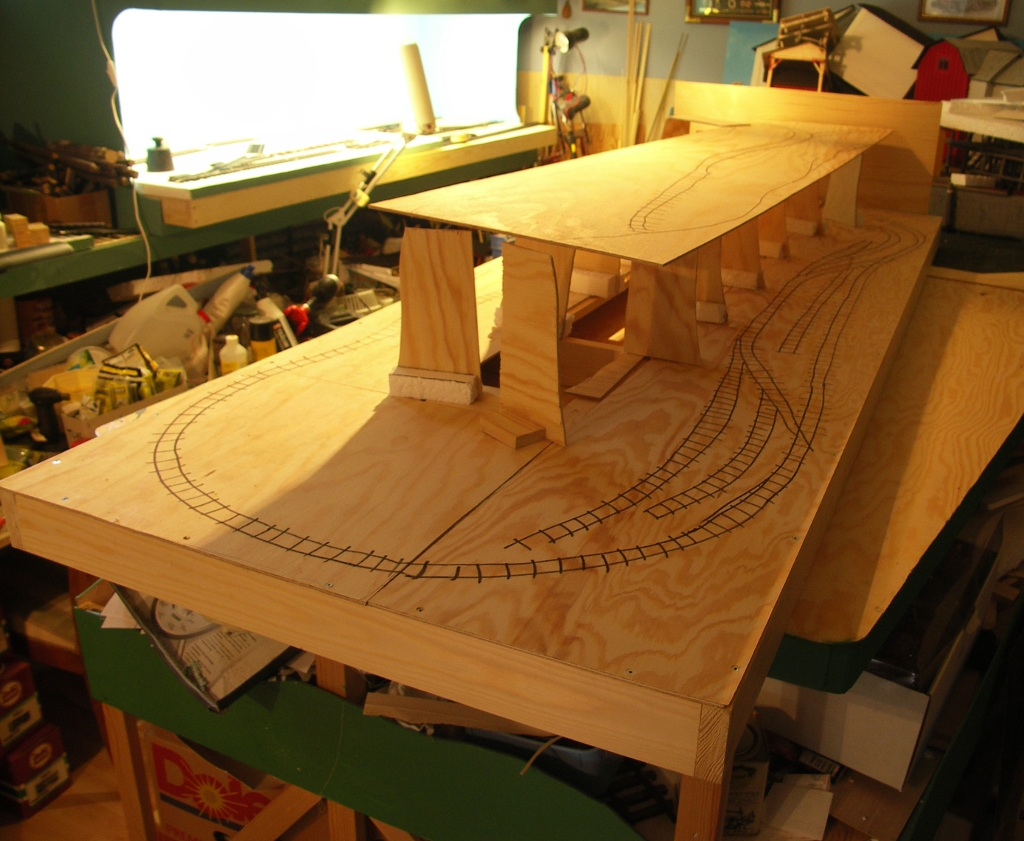 Ply country develops.. This planning stage is almost the most fun stage, when all is changeable and all the fun is ahead.
Here you can see how I planned the tracks, also on top of the ridge there the G9 tracks will be.