Laurel Creek Mine II, Logbook April 1st 2011
This article was published Apr 01, 2011.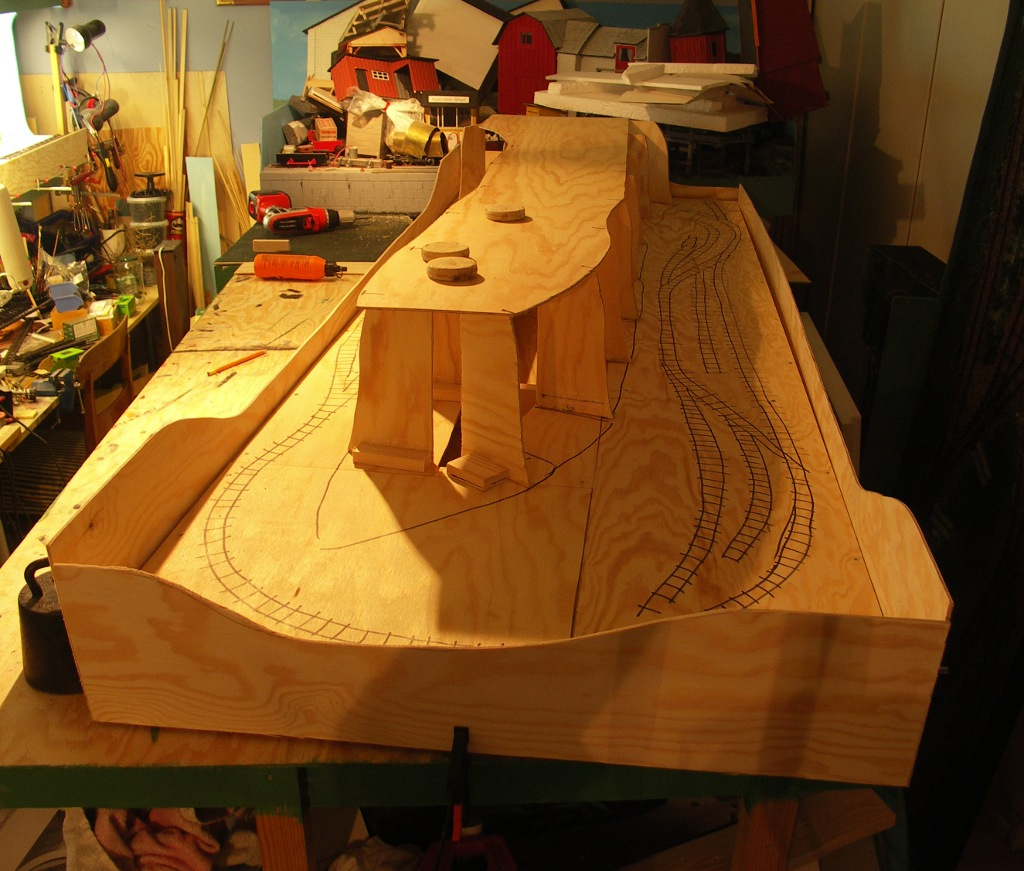 landscaping
Ply country develops even more..
Made the fascia this evening, also for the 120mm scale layout in the background. The fascia is not glued on yet, but will be this high by purpose. Easier to cut down a bit more later on, instead of adding back on ..