Laurel Creek Mine II, Logbook April 7th 2011
This article was published Apr 01, 2011.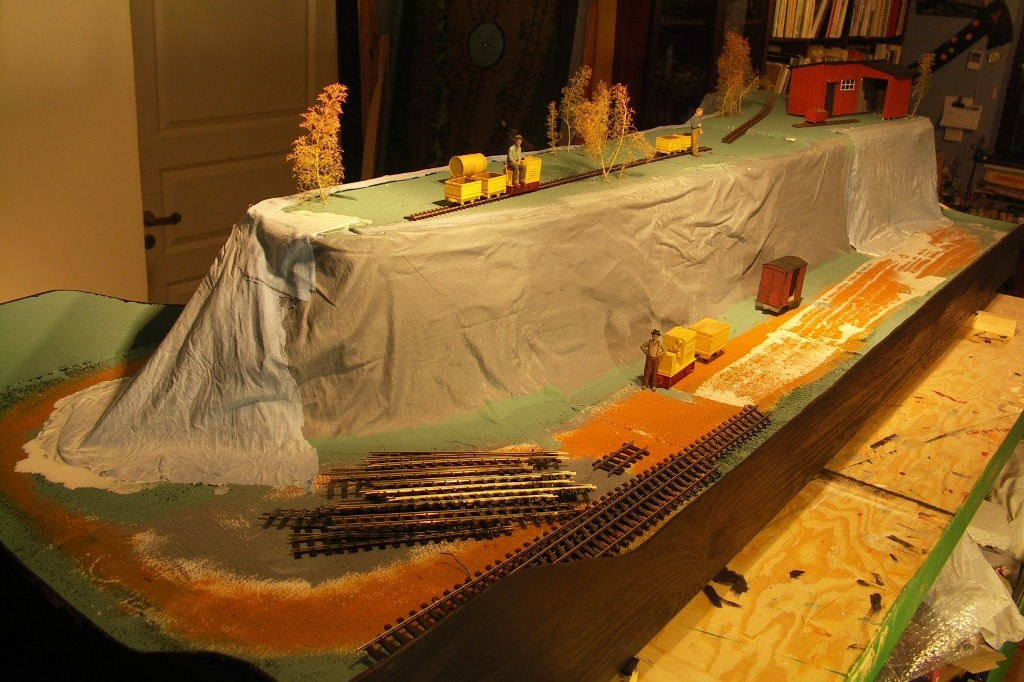 landscaping
Cloth added to mountain sides. Still wet on the pictures, will cut out the tunnel openings when dry. Next is adding some kind of "surface" to the sides, so it looks a bit more like rocks ...

Added a few vehicles, figures and trees to the pictures to get a sense of how it will look later.
PS! If you haven´t seen it already, there is a thread on the GnatterBox there this layout is discussed.