Laurel Creek Mine II, Logbook April 9th 2011
This article was published Apr 01, 2011.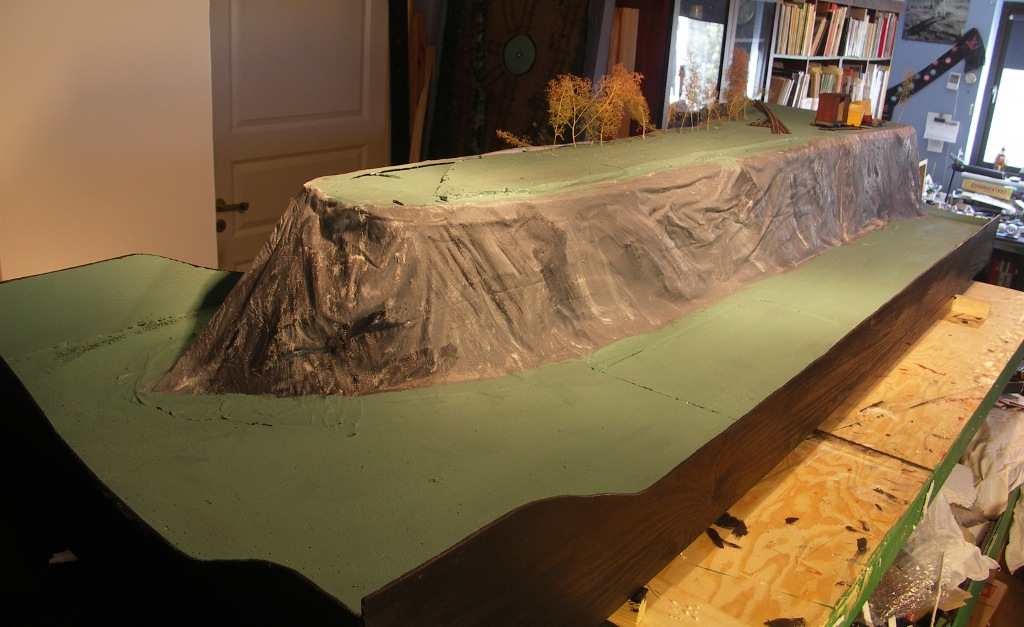 landscaping
Started with the rocks for the mountain sides. Not quite sure how to proceed, well see.
The paint is still wet and shiny on the pictures, will be complete flat when dry.





While the mould is setting ...
Very annoying to have to wait for a mould to set ... takes 24h and I only have one of them ... Will buy several more on monday.
But, the weekend only started, so what to do in the meantime ?
I did continue adding a bit of scenery and a couple of foam blocks to mark out important buildings which will follow as soon as I get the most up and running. The high conical building on top of the ridge marks where the headframe building will be. The little block on the side of the ridge marks the loco shop and the large piece standing up marks there the dressing plant will be.