Laurel Creek Mine II, Logbook April 17th 2011
This article was published Apr 01, 2011.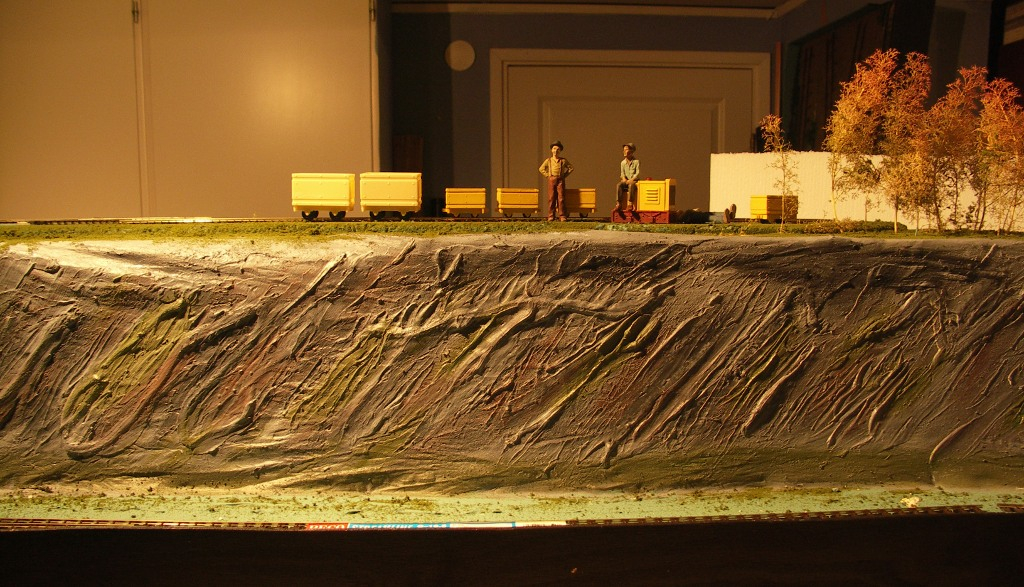 landscaping
After third thin layer of ordinary wall putty with drying time in-between, I added some paint to see how it might look. Paint is still wet on the pictures, will be complete flat when dry. Still missing something but I am not sure of what ....
/Henrik