Laurel Creek Mine II, Logbook April 30th 2011
This article was published Apr 01, 2011.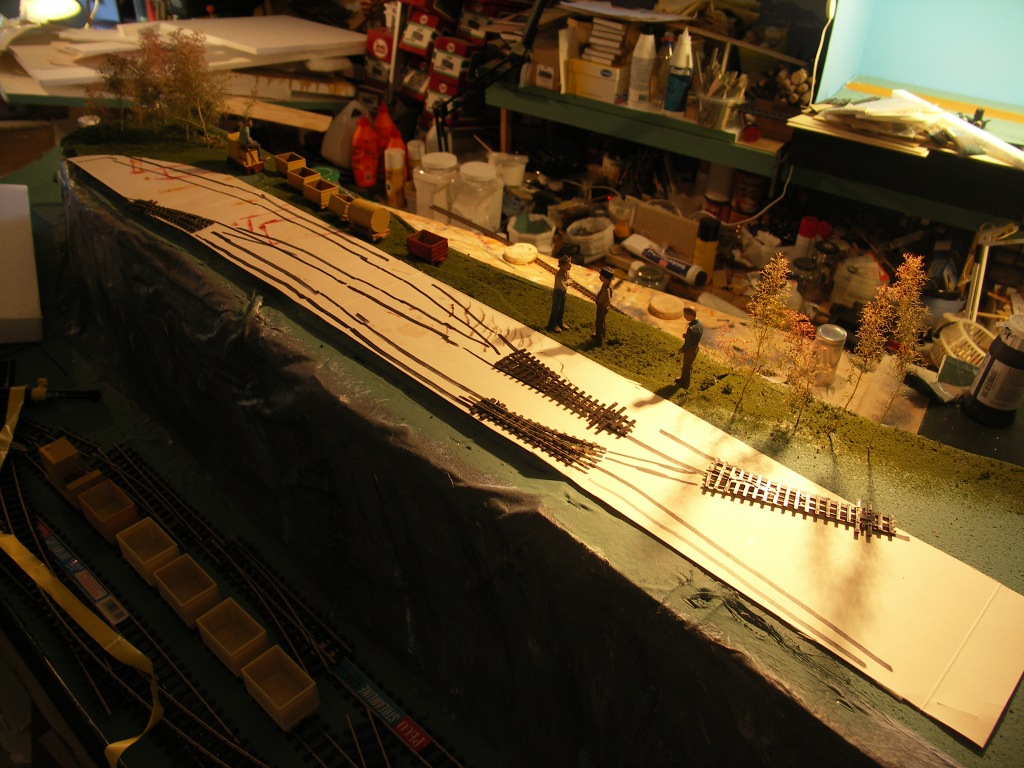 started with tracks
Today I created the "HardCard Track Laying" method ...

From experiences with the Duckwall flats layout I learnt that track laying could be a bit tricky sometimes ..
Therefore I am trying another approach this time. I am cutting out a template in hardcard which I will carefully try out so it fits perfectly in the landscape. (I know those pitza boxes would come handy one day ..

)
Then I will install the track on the hardcard, NOT in the layout. I will try out all the electronics in a convenient way on my worktable with perfect light and all tools easily available. AFTER this is done, I will paint the track and finally install back in the layout. Doing so in sections for curves and railyards, I hope to solve many of the problems I had before.
/Henrik



track paint
My recepie for nice tracks. Tamiya Sea gray XF-54 and Nato brown XF-68, both with a bit extra flat base added.
some sketches made during easter
First is Gn15 locoshed and the G9 headframe mine building. Second sketch is the big dressing plant and storage building, which will take most attention on the line when finished.