Prototypes, UK - RAR in Woolwich
This article was published May 17, 2012.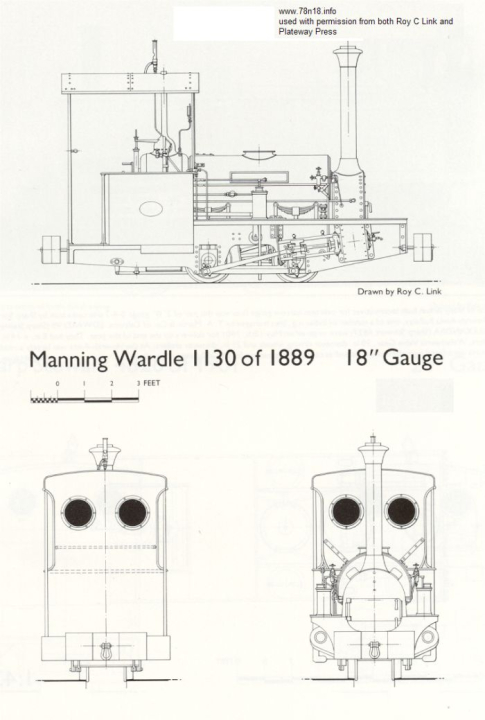 RAR stands for Royal Arsenal Railways.
The Royal Arsenal at Woolwich possessed probably the most complete system of shop railways to be found in any engineering works in the country (UK). It served to connect 400 acres of shops, storehouses, magazines, and depots, between which there must be ready and efficient means of communication. These railways comprised about 55 miles of line, of which about 25 are combined normal gauge and 18in gauge.
There were 36 locomotives of 18in gauge and about 1000 (yes, one thousand) vehicles of which 2/3 were for the 18in rails. The whole system was divided up into six sections, with a complete service of trains, telephonic communication, traffic manager's office, and necessary staff.
There was a regular half-hourly passenger service on the narrow gauge main line, with stops about 1/4 mile intervals.
(Info from the book "Narrow Gauge Railways - Two feet and under")

(used with permission from both Roy C Link and Plateway Press)
powder van
The bogie powder van shown is the only one of it's kind to survive intact. It can be found at the Woolwich Arsenal in south London on a plinth of ex Chatham cast iron track plates. This is the one shown in Smither's book on 18 inch steam. At that time it was at North Woolwich, it arrived from there early in 2006 when these pictures were taken, and it was measured.










bogies
These pictures were provided by Robin Parkinson, and were taken at Waltham Abbey, and show a standard RAR cast bogie which was modified by the previous owner (the additional pieces fitted to the side), also shown is the style of wheel used on the RAR with 6 full spokes and 6 half ones all with a solid back, these are not too clear when viewed on the Powder van due to muck and gunge having built up between the spokes.