Book Reviews - 18in Gauge Steam Railways
This article was published May 17, 2012.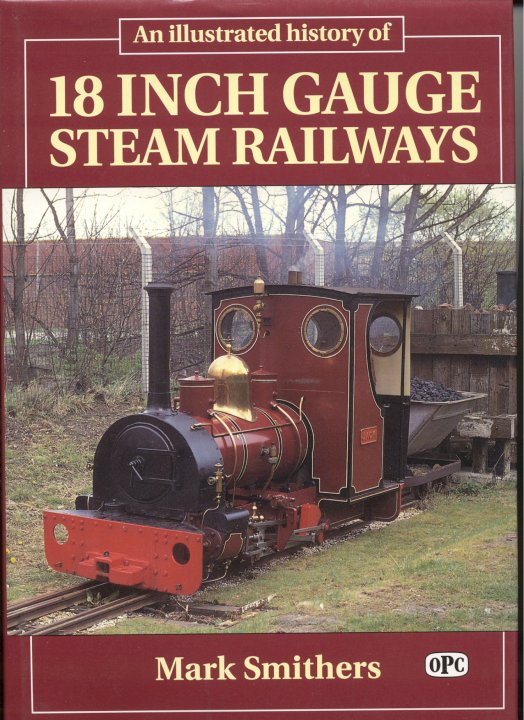 Author(s): Mark Smithers
Publisher: Oxford Publishing Co
ISBN: 0-86093-499-3
Pages/Size: ?? / ??
Price / Avail: ?? / ??
Brief description: Very thorough description about 18in railways in UK.
The subject of this book is a group of functional railways constructed from the early 1860s onwards to the unusually narrow gauge tracks of 18 inches. From the point of view of purpose, these lines fell neatly into three groups, namely those serving railway workshops such as Crewe and Horwich; those of military or military support nature, as was the case at the Royal Arsenal, Woolwich; and those intended for use as a transport system for industrial users or large estates. These are best exemplified by the Sand Hutton Light Railway in Yorkshire.
Although generally less well known than some of there other, larger narrow gauge brethren, Britain´s 18 inch gauge steam railways played an importent part in the progress of locomotive and rolling stock design during formative years of narrow gauge railway development.
The Royal Arsenal Railway system for example, at its zenith during the First World War, with over 60 locomotives, 1000 wagons and approximately 100 miles of permanent way, was the most extensive steam worked narrow gauge railway ever to have seen operation on the British mainland.
Recomendation: The Number one book in this subject at the moment!