Book Reviews -- NG Railways, Two feet and under
This article was published May 17, 2012.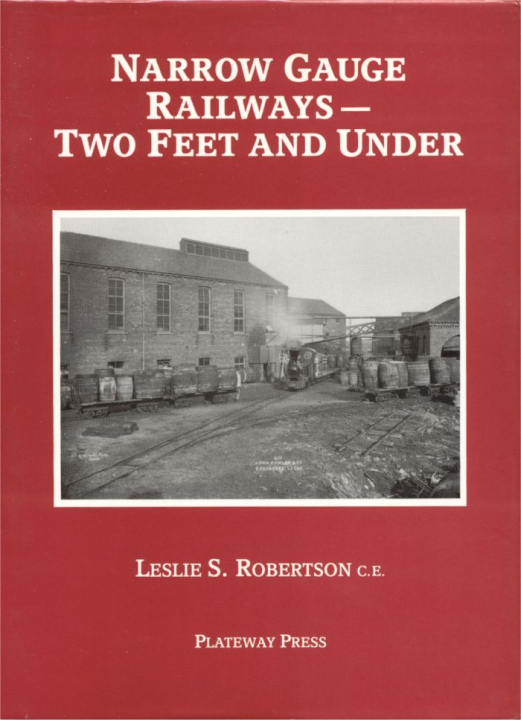 Author(s): Leslie S Robertson
Publisher: Plateway Press
Published:: 1988
ISBN: 0-9511108-4-5
Pages/Size: 68 / A5
Price / Avail: Unknown / Unknown
Brief description: This paper, originally written in 1898 by Leslie S Robertson, a consulting engineer with wide experience in mechanical engineering, describes a variety of narrow gauge railways of two feet and under, including Duffield Bank, Eaton Hall, Festiniog, Lynton and Barnstaple, Woolwich Arsenal and Himalaya.
Recomendation: absolutely, great reading about the usage of different gauges and why a specific gauge were selected. About half is drawings and pictures.