Fortress Railways of the Baltic Shores
This article was published May 17, 2012.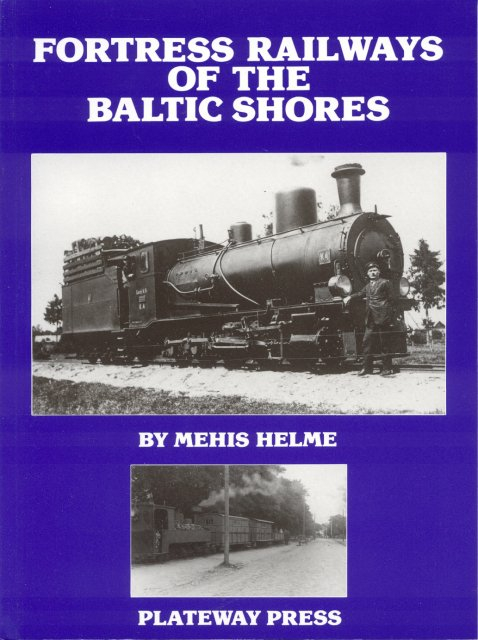 Author: Mehis Helme.
Publisher: Plateway Press, printed 1994.
ISBN: 1-871980-20-8.
Pages/Size: 150 pages, 6in * 8in
Price/Avail: ??
TOC: no index
Descript:
Cut-n-paste from the backside:: "In the wake of Russia's defeat by Japan in 1905, massive fortification works were put in hand along the Estonian coast and on the offshore approaches to St. Petersburg. Construction of the fortresses was serviced by a network of 750mm gauge railways eventually totalling almost 250km. In 1918 the Germans invaded Estonia and took possession of the fortress railways, also laying down a network of 600mm gauge 'feldbahn' railways of there own."
Recommendation: Only if you have a special interest in german feldbahn