Brigadelokomotiven
This article was published May 17, 2012.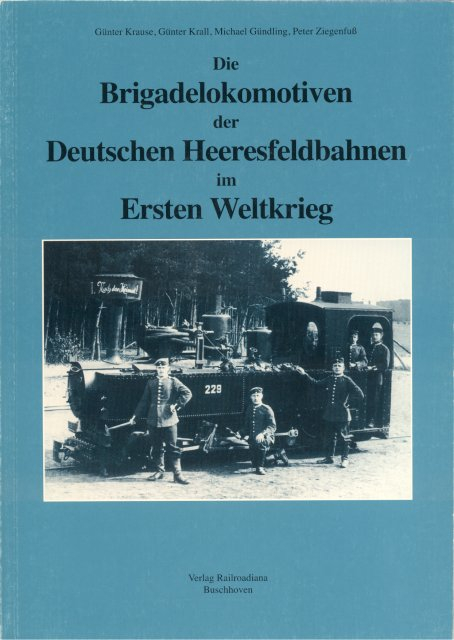 Authors: Günter Krause, Günter Krall, Michael Gündling & Peter Ziegenfuss.
Publisher: Verlag Railroadiana, Buschhoven, printed 1994.
ISBN: 3-921894-03-4
Pages/Size: 88 pages, 8in * 12in
Price/Avail: ??. Should still be available.
TOC: Very limited index.
Descript:
This books was at first a disappointment, since it is mostly 88 pages up and down with lists over different locos and there whereabouts. But after owning it for a time now, I appreciate it also for many photographs not seen elsewhere (at least for me). It has one plan.., this time on the famous 0-8-0 brigade locomotive.
Recommendation: Not really, only for super-freaks...