Eisenbahnen im Ersten Weltkrieg
This article was published May 17, 2012.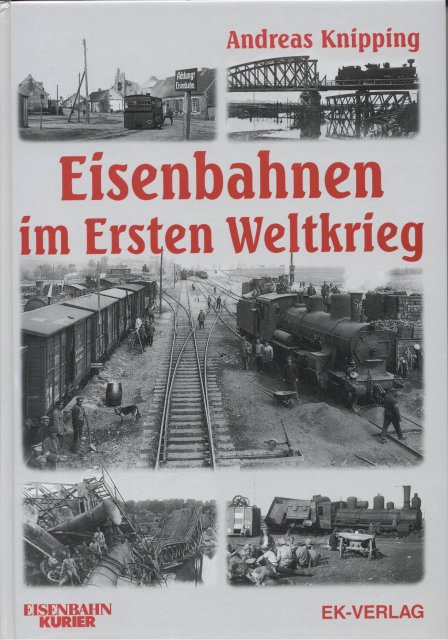 Authors: Andreas Knipping.
Publisher: EK-Verlag, Eisenbahn Kurier.
ISBN: 3-88255-691-9, printed 2004
Pages/Size: 400 pages with german text only, 8in * 12in
Price/Avail: bought via Karl Paskarb.
Descript:
This book is a very thorough description of the war from a german perspective. This is a new book published 2004, but it does not feel new. About half is about narrow gauge, there 600 / 750mm gauge is divided equal. A lot pictures, maps and sketches, but no plans.
Recommendation:
German speaking people might find interest in the text, the pictures are half train wrecks and blown up bridges. The other half is mostly already published elsewhere.. it feels a bit like a disappointment. Seems as there are hard to find anything new in this field. You really need to know the language here.