Feldbahnen 1
This article was published May 17, 2012.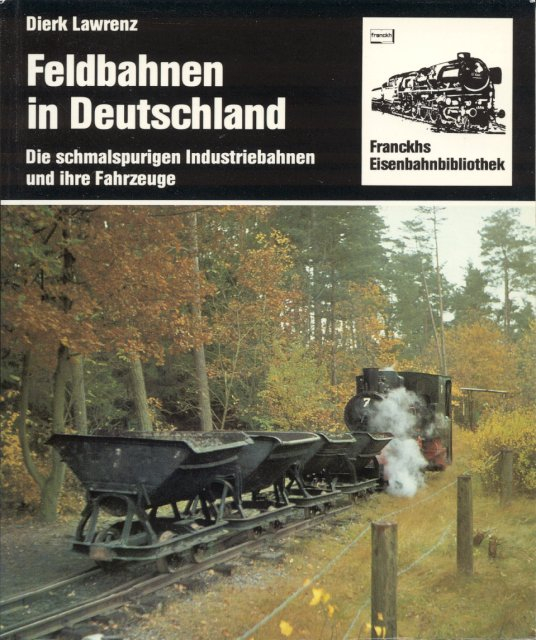 Author: Dierk Lawrenz.
Publisher: Francks Eisenbahnbibliothek, printed 1985.
ISBN: 3-440-05567-1.
Pages/Size: 130 pages, 6in * 8in
Price/Avail: ??
TOC:
Descript:
Smaller book with 130 pages. Contains the story of the 'feldbahns' (light railways) from 1901 to 1970 in Germany, some few pages about today.
Recommendation: Nice book, but very limited on WW1