Heeres Feldbahnen
This article was published May 17, 2012.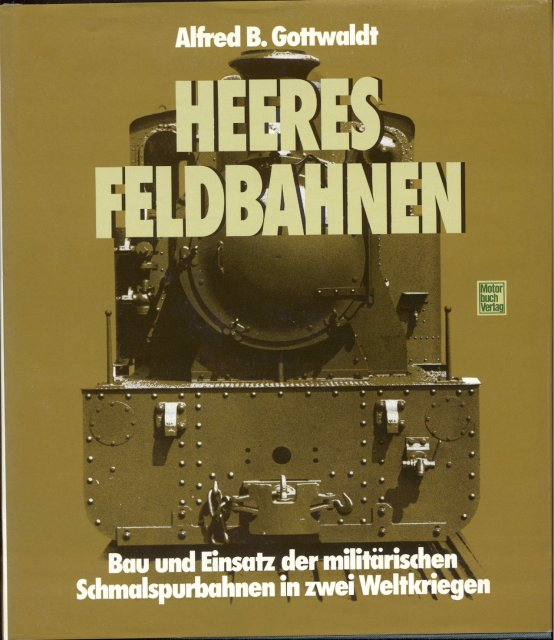 Author: Alfred B. Gottwaldt.
Publisher: Motorbuch Verlag, printed 1986.
ISBN: 3-613-01080-1.
Pages/Size: 414 pages, 8in * 10in
Price/Avail: ??. Should still be available.
TOC:
German-French war 1870-71
Peace time 1871-1914
'Jahre der Spannung'
Heeresfeldbahn in WW1, 1914-18
Heeresfeldbahn in WW2, 1938-41
Heeresfeldbahn in Finland 1942-44
Heeresfeldbahn in Soviet
Heeresfeldbahn in Ukraine
Descript:
This book is for germany what 'No Mans Land' is for USA. Thick heavy stuff, with lots of text and pictures. Just one problem, german text... Covers both World Wars. Also a must if you are interested in german rolling stock and history. Not so many plans, but the most important are included.
Recommendation: Absolutely! A Must for freaks.