Heeresfeldbahnen der Kaiserzeit
This article was published May 17, 2012.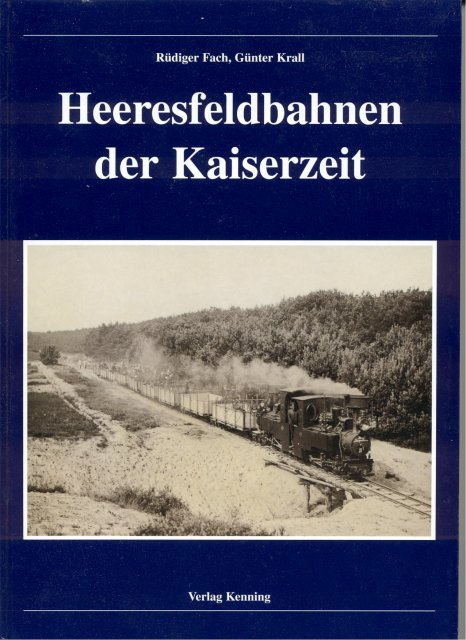 Authors: Rüdiger Fach, Günter Krall.
Publisher: Verlag Kenning.
ISBN: 3-933613-46-9
Pages/Size: 200 pages with german text only, 8in * 12in
Price/Avail: Karl Paskarb.
TOC:
Trains
Training places and camps
Build and maintenance
Training railways
German southwest africa
At the front
Descript:
This book is mainly a picture book, with text related to the pictures or the situation they present. There is in general one and a half picture on each page, that says about it.. Sadly it is a little bit scarce on plans, only a few, fex the zwillinge loco and german brigade tender, but not the standard 0-8-0 loco...
Recommendation: Absolutely if you like german feldbahns.