O&K Dampflokomotiven
This article was published May 17, 2012.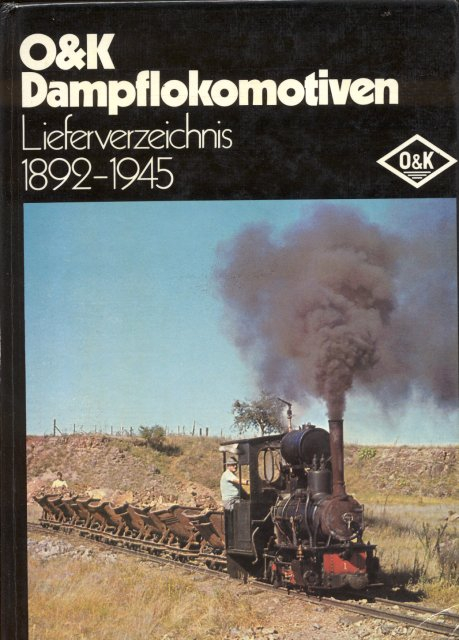 Author: Roland Bude Junior.
Publisher: Verlag Kenning, printed 1977.
ISBN: 3-921894-00-X.
Pages/Size: 322 pages, 7in * 10in
Price/Avail: ??
TOC: no index
Descript:
This book is 320 pages about locomotives Orenstein & Koppel's made from 1892 to 1945. About half is lists over locos and there whereabouts, but the other half is nice photos on locos made - many odd looking sent to africa and other far places.
Recommendation: doubtful.. don't hunt for it, only if you stumble on it..