A voie de 60 sur les fronts francais de la guerre de 14-18
This article was published May 17, 2012.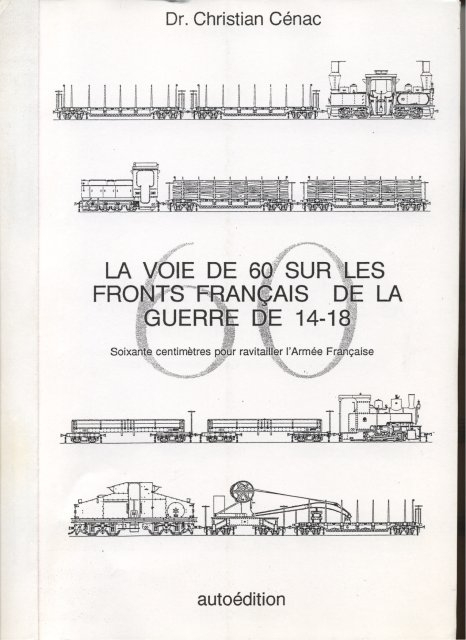 Author: Dr. Christian Cenac.
Publisher: by the Author, Printed 1991.
ISBN: 2-9505403-0-9.
Pages/Size: 219 pages, 8in * 12in
Price/Avail: Out of print
TOC: No Index.
Descript:
This book is a drawing-collection of what it seems to be every single type of loco, wagon and truck which had ever rolled on the french rails at WW1. 219 pages up and down with fantastic drawings in 1:35 scale. This book is also a must if you are building materiel from this period. The french text is so limited, so a french dictionary will do the trick. Unless you not already can handle this beateful language from start, of course. I did once..., but my school-french is almost gone today.
Recommendation: If you model these rails, you can´t be without it!