A voie de 60 sur les fronts francais de la guerre de 14-18.
This article was published May 17, 2012.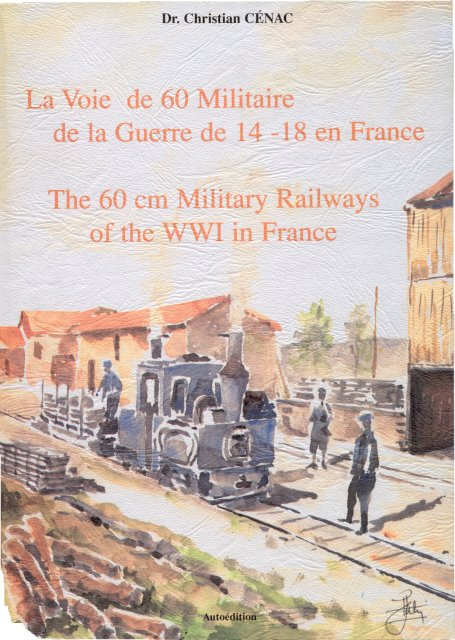 Author: Dr. Christian Cenac.
Publisher: by the Author, Printed 1993.
ISBN: 2-9505403-4-1.
Pages/Size: 400 pages, 8in * 12in
Price/Avail: 75 Euro (when released), directly from author or via Karl Paskarb.
TOC: No Index.
Address:
Christian Cenac,\23 rue des Martyrs de la Liberation,\31400 Toulouse, FRANCE
eMail: cenac.christian@wanadoo.fr
Descript:
SECOND EDITION: This includes also the following;;
Much more photos
Much more plans, almost double up, for example now also the pershing cars.
Almost all text are now translated to english, prev. only briefly.
Better plans with no fold-outs as first release
Recommendation: If you model these rails, you can´t be without it! If you have the first release and consider your self as a freak, it´s worth buying both, since the extras is of such importance.