Chemins de fer Militaires voie de 60.
This article was published May 17, 2012.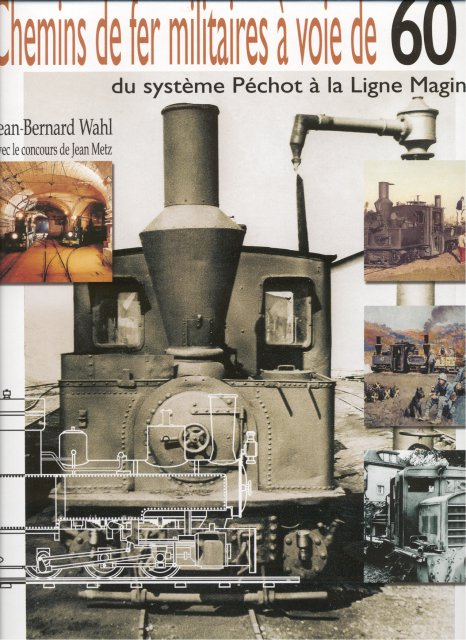 Author: Jean-Bernard Wahl.
Publisher: Les editions du Polygone, Printed 2002.
ISBN: 2-913832-15-6.
Pages/Size: 325 pages, 8in * 12in, french text only
Price/Avail: Karl Paskarb.
Descript:
This book are 100% french field railways, both first and second world wars. It starts with Decauville, second field rails and last third about the Maginot line, the underground system. This book contains many colour photos, both on surplus material today and environments remaining from the war. Often also compared with a black-n-white from the war. The history seems very interesting, but again my school-french has seen better days..
Recommendation:
Yes. In contrast to 'Eisenbahn im Ersten Weltkrieg' which I bought at the same time, this book really feels like a complete new book. All drawings on rolling stock are computer re-made and very fancy. Of course this book also contains many pictures published before, but the ones are not, are in majority!