Chemins de fer sur voie de 60 de la Ligne Maginot.
This article was published May 17, 2012.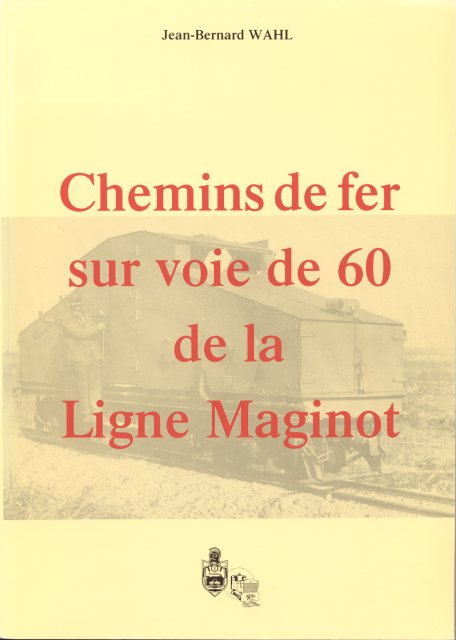 Author: Jean-Bernard Wahl.
Publisher: .
ISBN: 2-9507681-0-5.
Pages/Size: 132 pages, 8in * 12in
Price/Avail: ??.
French text only, no brief english texts.
TOC:
Pechot, the man
Pechot, the system
the 1914-18 period
The Maginot line
Underground rolling stock
Underground tunnels
the 1940-44 period
Descript:
This book is also about the Pechot system, but mainly concentrated on the maginot line with underground tunnel systems with there electric locomotives and special arrangements. Not so much steam, mostly electric and diesel engines. Very interesting history, but some english notes / summary's here and there had not made the book any harm. In any case, the book is recommended for whose who want to keep there collection complete.
Recommendation: Very nice, but more for freaks, mostly about underground systems.