Industri o Lokaljernvägar
This article was published May 17, 2012.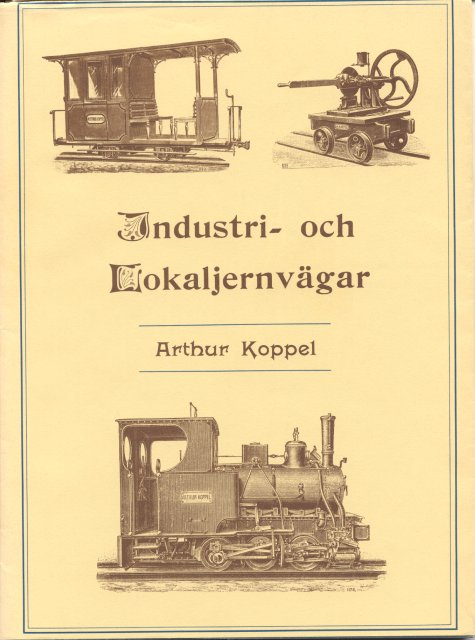 Author:
Publisher: SLJ society Sweden, printed 1979.
ISBN: .
Pages/Size: 48 pages, 8in * 11in
Price/Avail: ??, Karl paskarb or SLJ directly
TOC: no index
Descript:
Arthur Koppel catalog from 1899. (Almost) no photos, no plans. Only old-time sketches.
Recommendation: Very nice with many sketches on 15in, 18in and up to 2" gauge industrial small cars.