Light Track from Arras
This article was published May 17, 2012.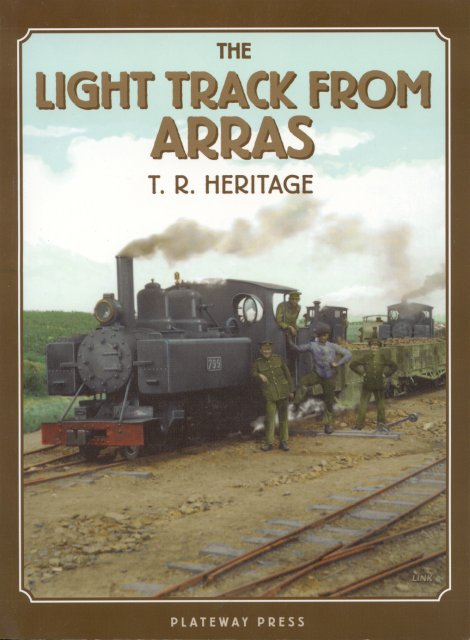 Author: T.R Heritage.
Publisher: Plateway Press, printed 1999.
ISBN: 1 871980 40 2.
Pages/Size: 79 pages, 7in * 9in
Price/Avail: ??, should be available.
TOC:
The Formation of the 31st
Q dump
Operating
Tales of the trains
German offensive, March 1918
The Turn of the tide
The 19th Company
Apres la Guerre
App 1: Details of Track and Rolling stock
App 2: List of soldiers, 31st Company
App 3: List of soldiers, 19th Company
App 4: Tractor crews, Marcoing
Descript: "A descriptive account of the activities of the 19th & 31st Light Railway Companies, Royal Engineers during the World War". Part 3 of this excellent series. This is an updated version of a very old book written just after the war, in 1931.
Recommendation: Absolutely! A Must. As the hole series..