Light Railways of the First World War
This article was published May 17, 2012.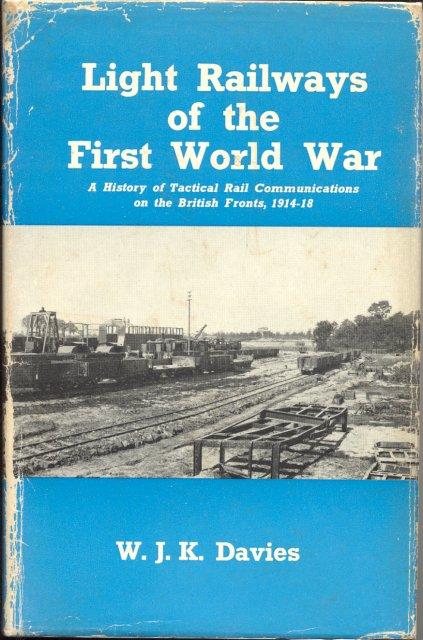 Authors: W.J.K.Davis.
Publisher: David & Charles, printed 1966.
ISBN: .
Pages/Size: 190 pages, 6in * 9in
Price/Avail: Out of print.
TOC:
Early Days 1914-15
1916 and Somme Offensive
The Great Leap Forward
Trench Tramways
1917
Working the light Railway
The Static war breaks down
The End
Light Railways on other Fronts
Descript: The original, the one and only! This I had to hunt for for a long time, before I found my copy.
Recommendation: A must if you can find it!