Narrow Gauge at War II
This article was published May 17, 2012.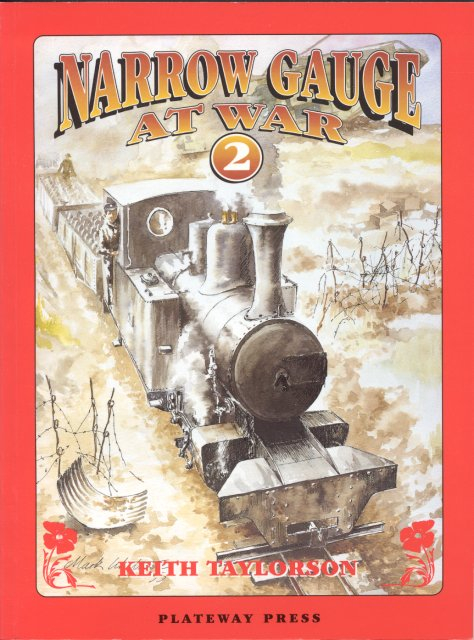 Author: Keith Taylorson.
Publisher: Plateway Press, printed 1996.
ISBN: 1-871980-29-1.
Pages/Size: 116 pages, 7in * 9in
Price/Avail: Costed 198 SEK (about 15.70 Euro), should be available.
TOC:
Light Railway working on the western front. From the 'Railway Gazette', Sept 1920.
Where the strange roads go down. Reminiscences of the British First Army Light Railways, 1917-18.
Anzac Enterprise on the two foot gauge. The Australian Light Railway Operating Companies, 1917-18
Tramway Tracks and Forest Rails. The Canadian Tramway and Forestry Corps.
Railroaders answer the call. The US Army 12th Engineers Regiment in France, 1917-18
Behind the lines in the Alto Adige. Light Railways on the Italian front
Lines of Communication in the Balkans. From the 'Railway Gazette', Sept 1920
From Suez to the Gates of Palestine. Light Railways in the Palestine-Arabian campaign
Swords into Ploughshares. Disposals of WDLR equipment after 1919
Descript: Part 2 is more than twice as thick as part 1 and divided in real chapters like a normal book. Part 1 was more like small pieces put together, even if so, very interesting. Here the author more in detail go into each subject in the content list.
Recommendation: Absolutely! A Must.