Rails and War, before 1918
This article was published May 17, 2012.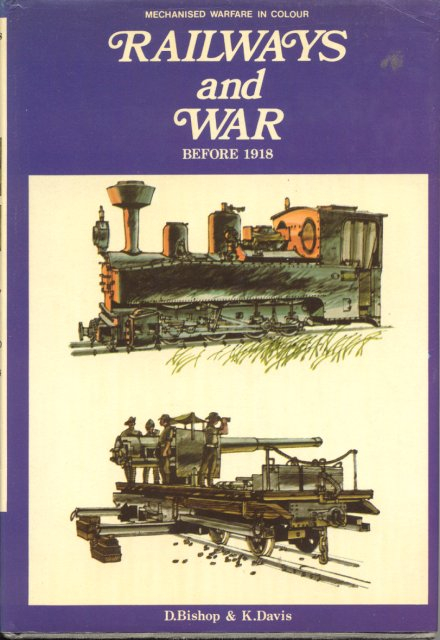 Author: D.Bishop & K.Davis.
Publisher: Blandford Press, printed 1972.
ISBN: 0-7137-0703-8.
Pages/Size: 153 pages, 5in * 8in.
Price/Avail:Out of print. My copy was a gift from a train-friend in the UK.
TOC: No Index
Descript: This book is mainly a sketch book, but there is also an extensive index in the end with captions to each image.
Recommendation: Yes, but probably hard to find.