Two-Foot Rails to the Front
This article was published May 17, 2012.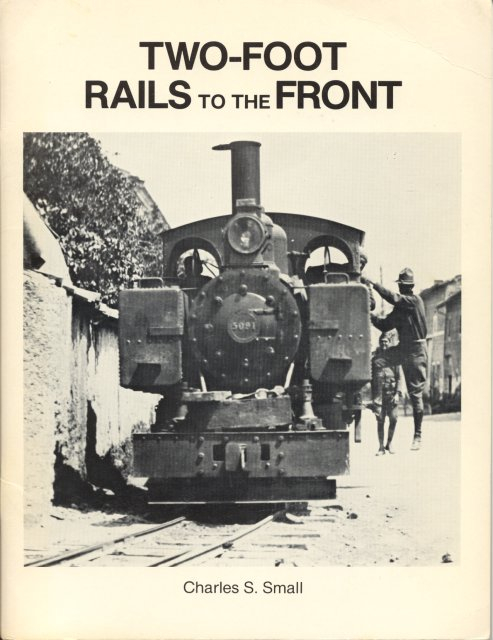 Author: Charles S Small.
Publisher: Railroad Monographs, printed 1982.
Pages/Size: 80 pages, 8in * 11in
ISBN: no.
Price/Avail: Probably out of print (correct me if I'm wrong)
TOC: No index
Descript:
This book is except a 10 pages intro, mostly a photo collection taken by war photographers. Also american part of the war. Old classic. My first WW1 book, the book which started my 'fever' for military light railways and WW1 specially.
Recommendation: Yes, if you can find it.