HLM - RAR bogie 2 plank open
This article was published Jan 27, 2018.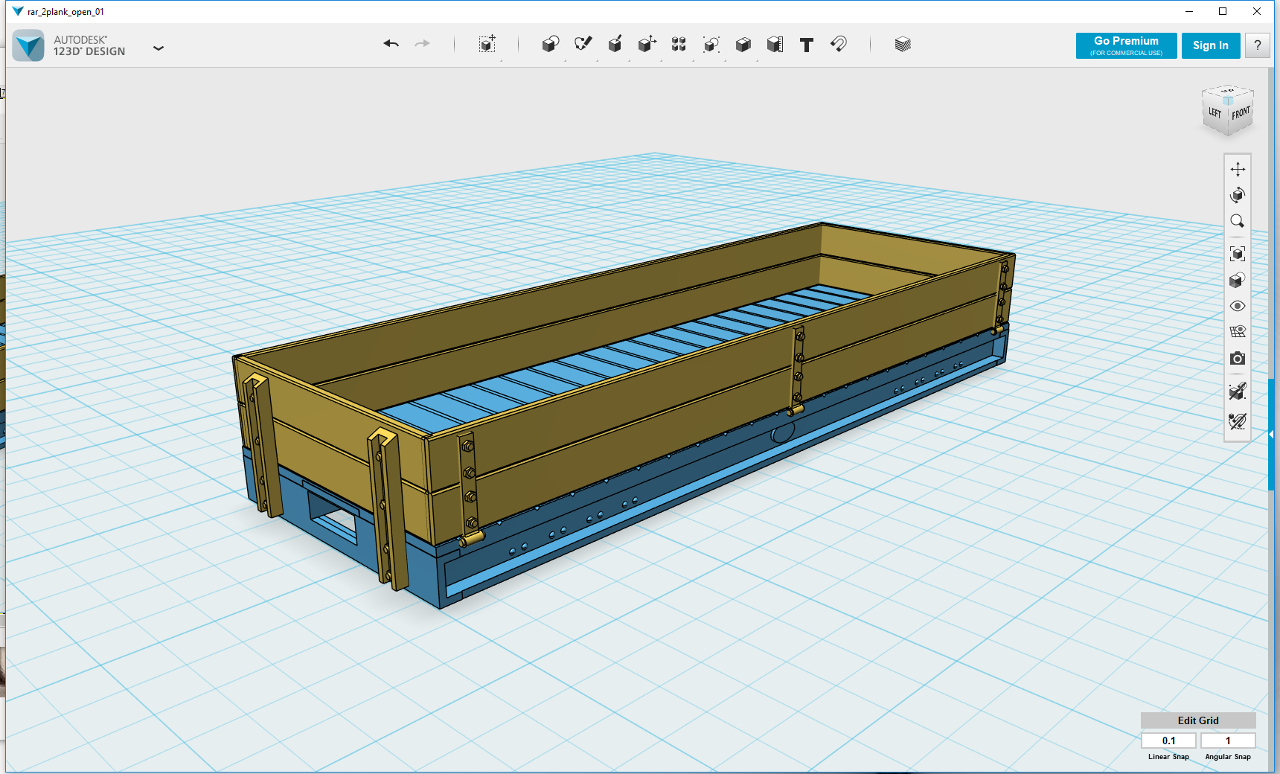 from a public sketch which shows a couple of different types of vehicles from RAR - Royal Arsenal Railways.
Needs RAR bogies and buffers to complete. Suitable bogies exist in both 09, 012 and 014 scale/gauge versions.
Kadee HO scale couplers recommended.
Address to my shop is www.shapeways.com/shops/henrik-laurell-models
3D model just before items joined
Shapeways