HLM - RAR Cylinder generations
This article was published Apr 22, 2018.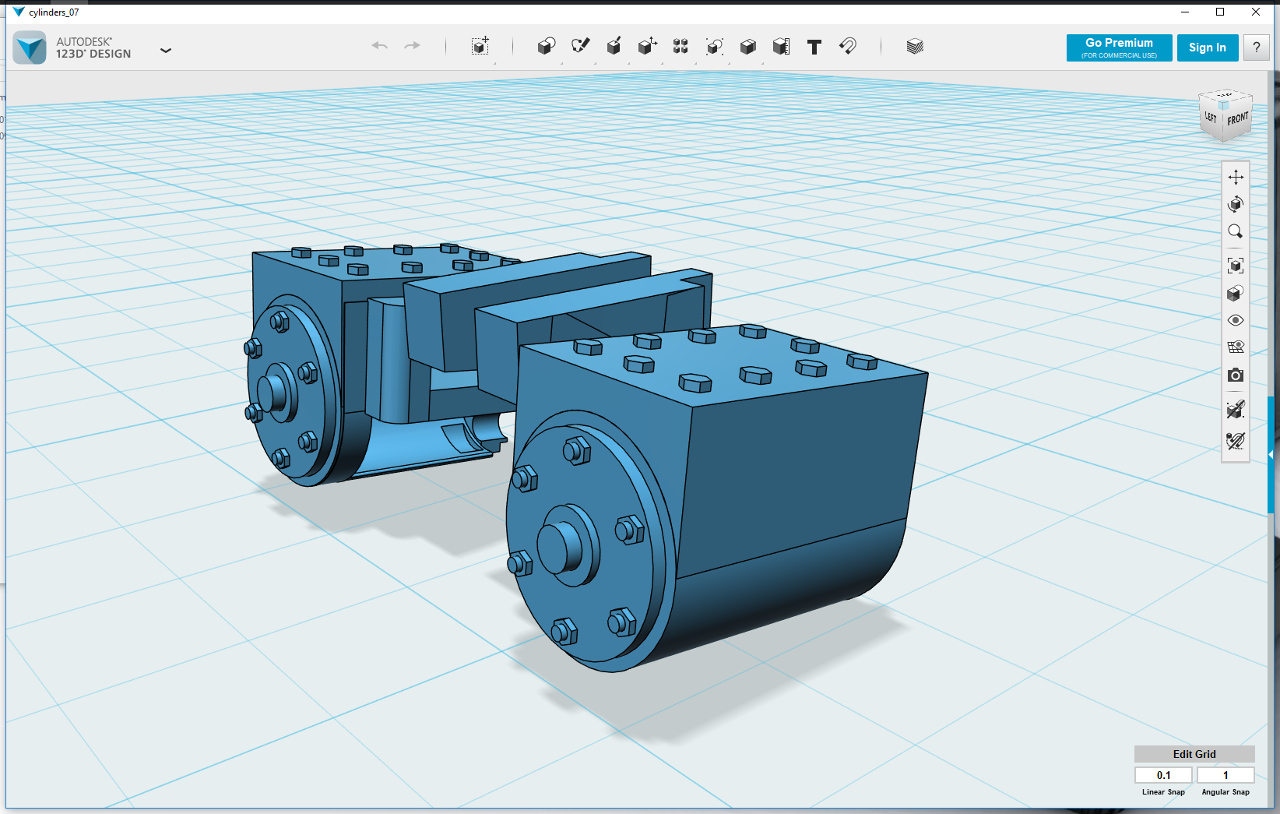 Now when I know the test print worked out good after the last corrections, I started making all the different types or designs of cylinders there are. The blue ones shows the finished and the rest is final stage before all pieces are joined together. I always saves this stage so I can go back to adjust if needed, which not always are so easy when all is fixed.
These are now going into each loco drawing there they belong, making each loco complete, see below.
Lord Raglan, round cylinders.
Victoria, round cyl.
--
Mars, box cyl.
Owl, box cyl.
Osiris, round w box-lid cyl.
Culverin, round cyl.
--
--
--
--
Ajax, round cyl.
Pluto, round w small box. 
--
Charlton, box cyl. 
3D model
3D model