HLM - Lessebo
This article was published Jun 09, 2017.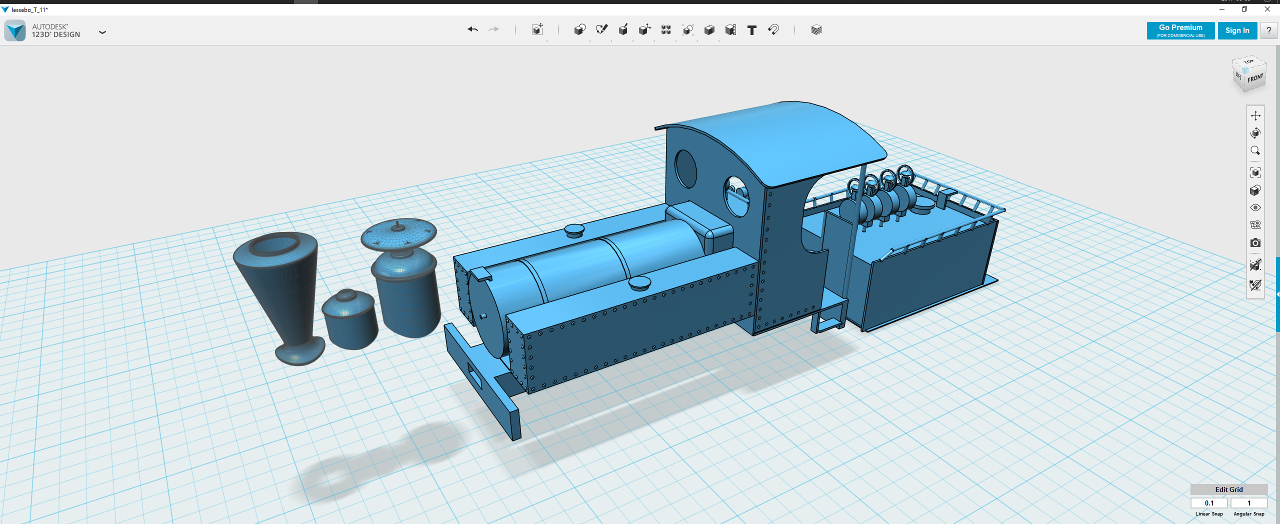 Freelance version of the swedish Lessebo loco in 1/45 scale (Decauville type 8). Tender needs Atlas chassis to complete. Motor chassis is up to buyer. Kadee HO whisker type couplers recommended.
This project is still very much in it´s early stage. Test print are ordered and will be presented here when arrived. After trials it will be available for sale.
NEWS: Test print just arrived!!, go to Logbook June 15.