HLM - MJ bogie
This article was published Jun 09, 2017.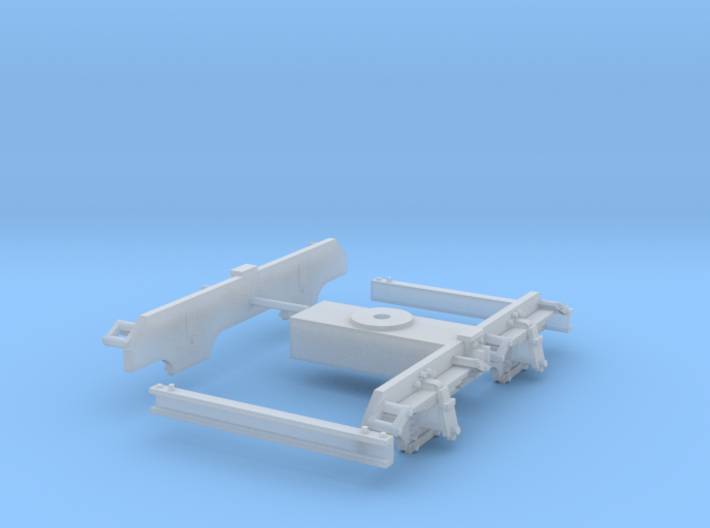 1/45 scale bogie of the swedish 600mm gauge standard type. This version comes from MJ (Munkedal Railway), but there was several different looks on the sides based on the same frame, this is just one of them.
Adopted for 10.5mm diameter wheels with 12mm gauge 21mm pin-point axles.
If you are interested in the bogie in other gauges then 12mm, you can reach me from the contact page.
NEWS: Test print just arrived!!, go to Logbook June 15.
Address to my shop is www.shapeways.com/shops/henrik-laurell-models/