Tools - Netfabb client
This article was published Jun 08, 2017.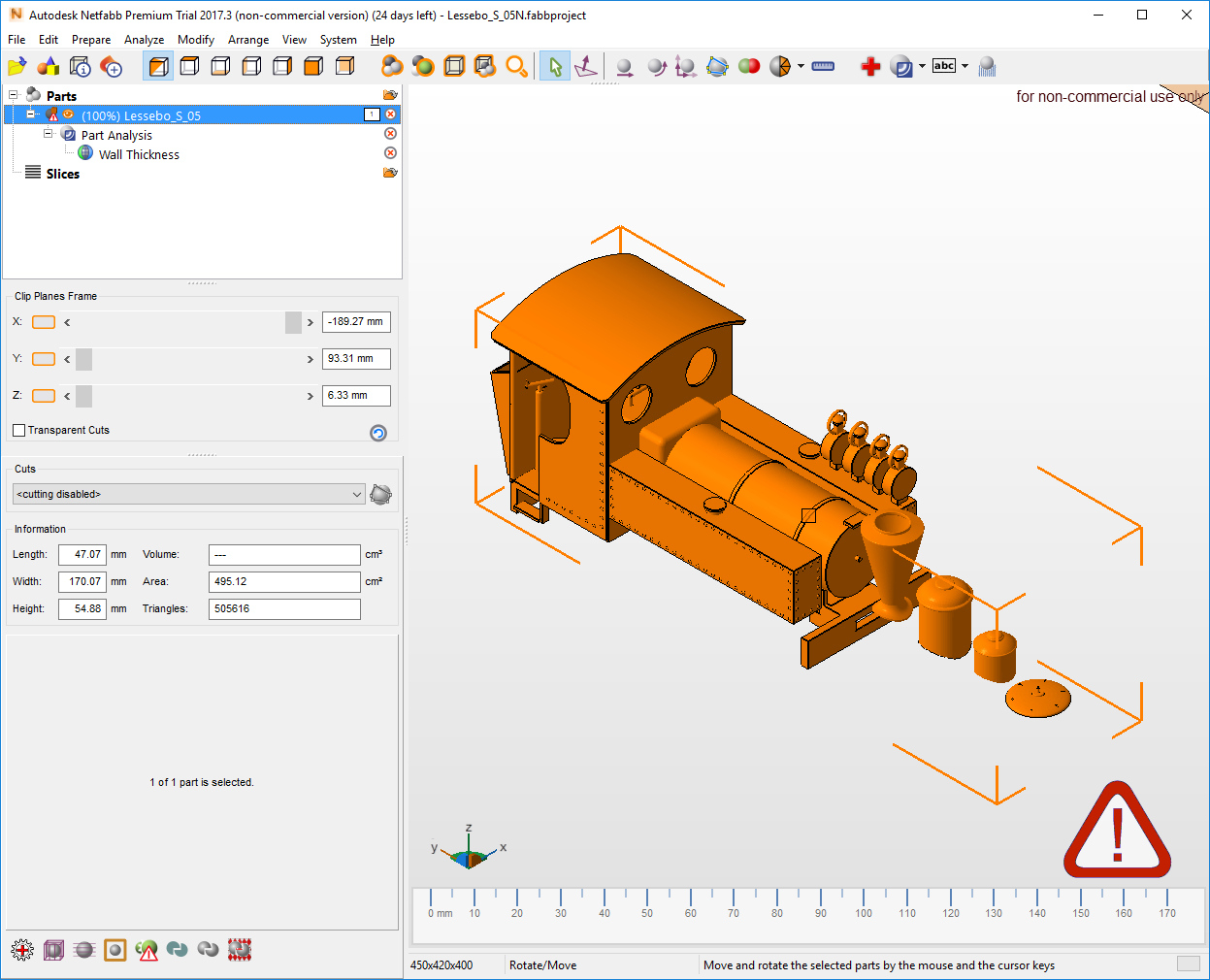 Learned a few new tricks with the Netfabb program today!
Netfabb client exist as Free-Trial and Student version for 3 years (and paid for version of course...). I use it for testing my stl files before upload to Shapeways. These two images shows before and after I tried the wall thickness test. As you can see in red on the second image, I had a few more spots to fix this time. The red areas are thinner than 0.3mm which I selected as limit before the test started. Great help reducing number of uploads, at least for more complex drawings like this one of the Lessebo loco. There is also a test showing nbr of items in my drawing. If it is higher then expected, it is a indication of parts not totally merged into the mesh. For example, in my 123d Designer program I am using right now, it works perfectly fine to merge items, but that is not the same as part of the main mesh .. With this program I can detect that right away, saving a lot of time.
before -- before (just loaded the STL file)
after -- after the ´Analyze wall thickness test´