Welcome to 78n18 scale
78n18.info started as a co-operation between Peter Coulter, Ken Cooper and me Henrik Laurell. We wanted to start a site for all 18inch gauge related railways and specially promote the model scale 7/8in for it (1:13.7). After now a rather dormant period since last, I decided to move all BMT pages here, since all my modelling circles around 18in gauge prototypes nowdays (until the end of 2013).

Back in history, 18-20in gauge track has been used for both estate, industry, mining and for military light railways. Purpose with this site is to collect both info about the real thing, but also present models in 7/8in (1:13.7) scale for this type of railways. This site replaces the old 78n18.info site.
Borkum Match Tramway
This was my previous project. A small match factory and mine uses the tramway which goes a few miles down to a waterfront. This was an indoor layout. My preferred prototypes are still Estate, Industrial and Military lines, but no longer in 78n18 scale.
My adventure into 78n18 scale was ended in October 2010.
Since then 120mm scale is my current scale.
How-to articles
section for a few modelling tips.
Content list
78n18 Links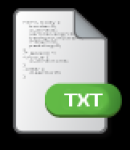 May 17, 2012 : a couple of my favourite train links.