Ryttaren Peat Railway
This article was published May 17, 2012.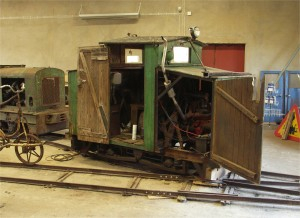 Yesterday my wife and I did visit the Ryttaren Peat Railway. It is about 2 hours drive from Gothenburg. We were lucky, the sun was shining hole day, perfect for a days photo trip.
If you want to see the associations own website, go to www.ryttaren.nu (Ryttaren in english means 'the rider').
September 26, 2005 /Henrik Laurell.
| | |
| --- | --- |
| Pict0222.wmv a 2.6Mb movie on the Hartelius loco driving out of the shed. | Pict0240.wmv a 3.8Mb movie on the Hartelius loco driving the train. |