Laurel Creek Mine II, Logbook April 16th 2011
This article was published Apr 01, 2011.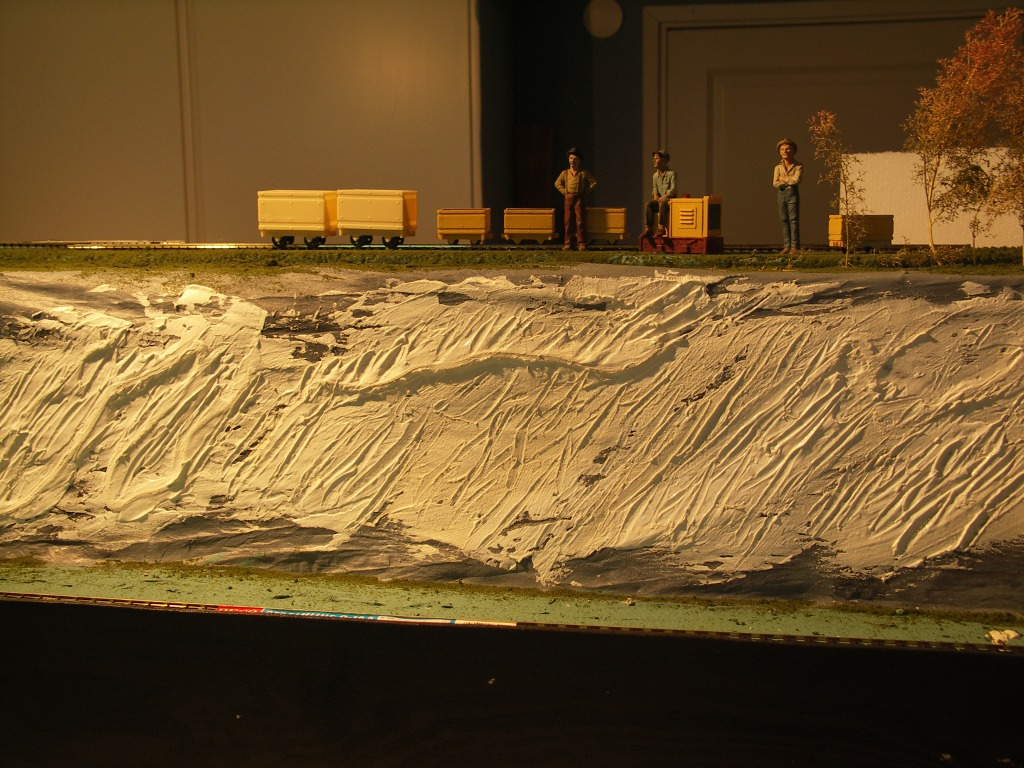 landscaping
After last weekends play with moulds I did today go back to putty straight to the wall. I will be adding several thin layers like this here and there. When done a thorough paint job will follow.
/Henrik