Events 2013, July - Kosta Lessebo Railway
This article was published Jul 01, 2013.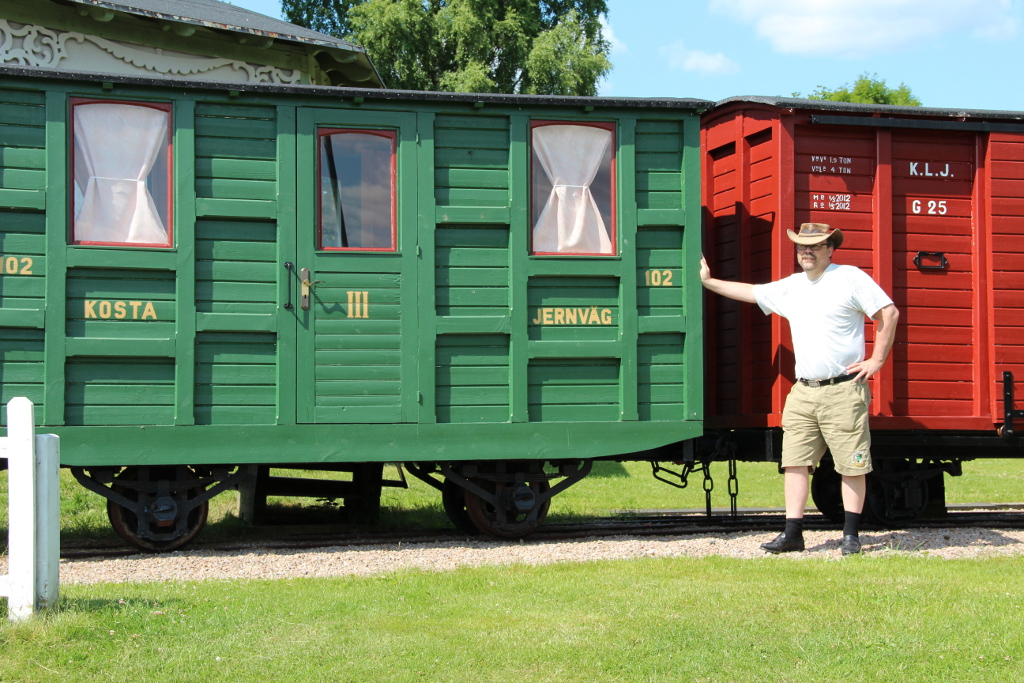 On the way back from Öland Island we did stop at Kosta. Kosta is a small city in the Småland province with a glass factory being the main industry.
Today mostly tourists come here, but once it also had a very nice 600mm gauge railway which transported the goods to/from the nearest main line. My wife wanted to see the glass and other handicraft, I wanted to see this little train set once more..
The O&K locomotive does not have much to do with the original railway, but the coach does. The van and the timber flat is common types on all swedish 600mm gauge lines from this time.
/Henrik