Borkum Match No. 4 - C-202 2nd Class Coach finished
This article was published Dec 30, 2015.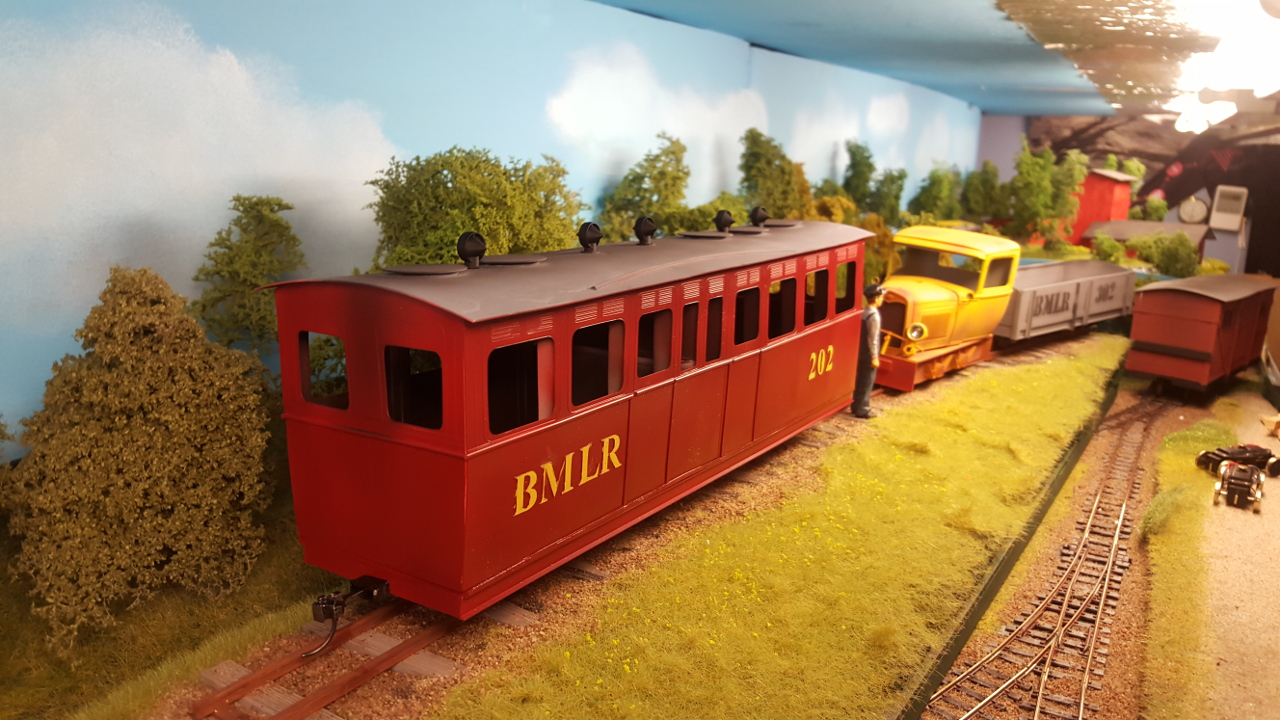 So, finally, even the 2nd class coach is finished !!
Bogies and couplers are assembled and mounted, lettering painted, a bit weathering added. Windows feels a bit "empty" and door handles is missing, but at the moment I need this vehicle to rest for a future "fix up" on details.
Henrik