BMT - Logbook November 2010
This article was published Jan 01, 2010.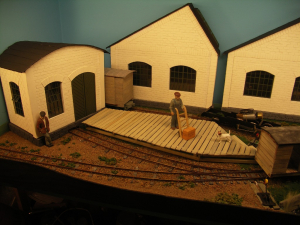 This month I almost finished my factory fronts, only details remains. !
Borkum Railyard
Almost finished !
The layout is 70 * 190 cm. The layout and the lightbox are separate units, so I can easily lift it out and replace with another board whenever I feel like it.