Duckwall Flats - logbook January 28th 2011
This article was published Jan 01, 2011.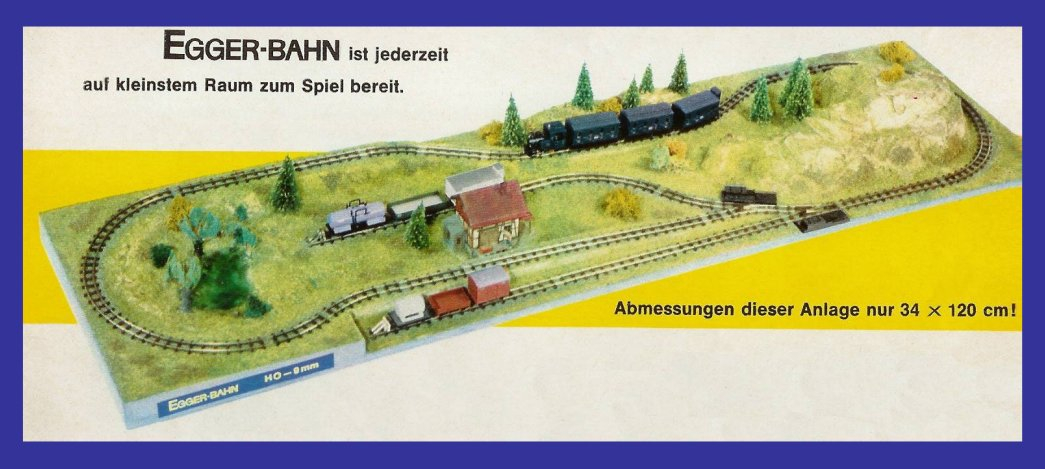 Now since my Borkum Railyard is in "principal" finished (only details remains..), I thought I should bite into something completely different than 78n18.
What would be completely different, if not Gnine ..
So I invented the name Duckwall Flats and a quick-n-dirty plan for a combined time-saver and oval for 9mm gauge. Mostly for Gnine which I never tried before, but also as a way to be able to run HOe vehicles I keep in boxes.
Here is the picture which got me started on the hole thing - the Eggerbahn demo layout. My version is 50 * 120 cm to get a bit more room for tracks in the middle.