Duckwall Flats - logbook February 8th 2011
This article was published Feb 01, 2011.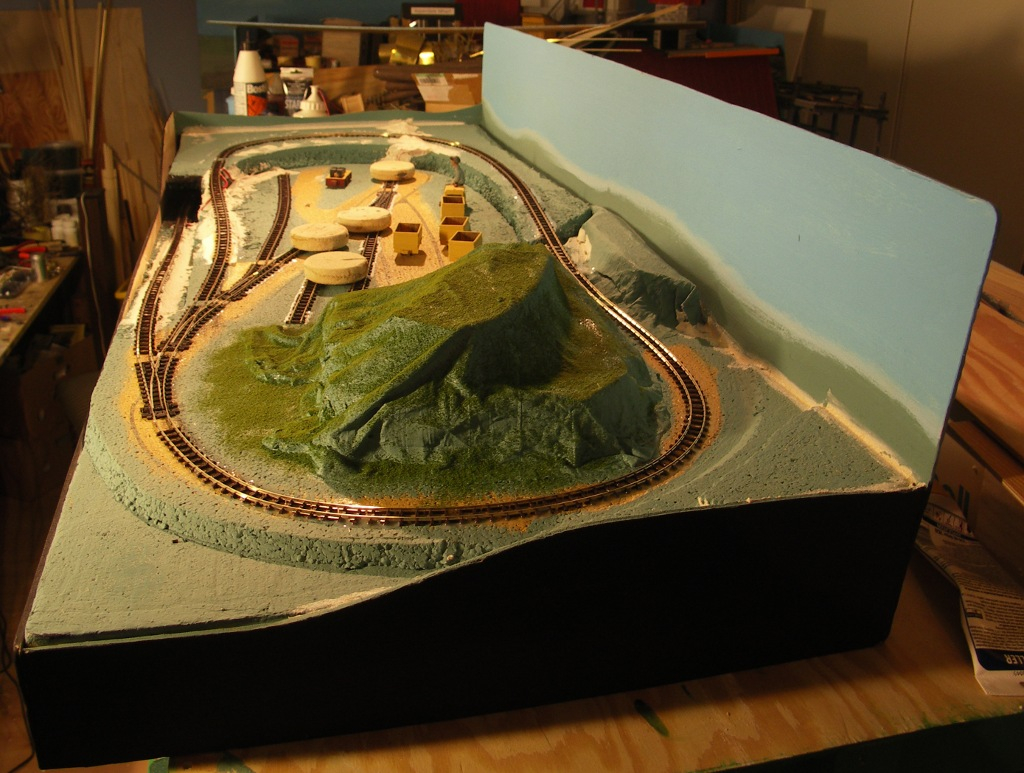 Finally got the wiring of the track finished this evening. Here is a few photos. Did not remember it was that tricky to install peco electro frog switches last time, but ok it was some 15-20 years ago when I built my On30 time-saver ...

I did try a new version for glueing the grass by just gently add some on to wet paint, but it didn´t work at all. The paint was way to dry, even in the can. Will stick to standard white glue water mix next time.
Paint and glue is still wet on the pictures. Next is to finish the landscaping and ballasting the track. Basically that´s it, maybe I will add one or two little sheds and some trees, we´ll see.
/Henrik