Events 2004 - Simplex loco
This article was published May 17, 2012.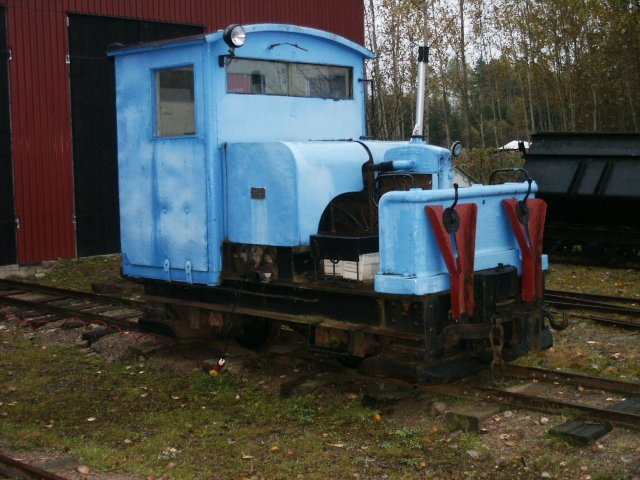 At October the 15th 2004, when driving from Gothenburg to Stockholm for Hans Hammarstens Westridge Mini Meet, I did stop on the way for taking some photos on a simplex loco at FMBBM.
The pictures are a bit dark, the time got to five in the afternoon when I arrived, got delayed by work, but rather ok anyhow thanks to my measure-stick which I used as a ´tripod´ or maybe I should I call it a ´single pod´.
Both rails are 2 foot gauge. ÖSLJ is a few miles west of Stockholm.
On the way home I did also stop at Läggesta (end-station of ÖSLJ) and took some nice photos on a Nyberget ore wagon.