BM Log Oct 27, 2013 - New windows
This article was published Oct 01, 2013.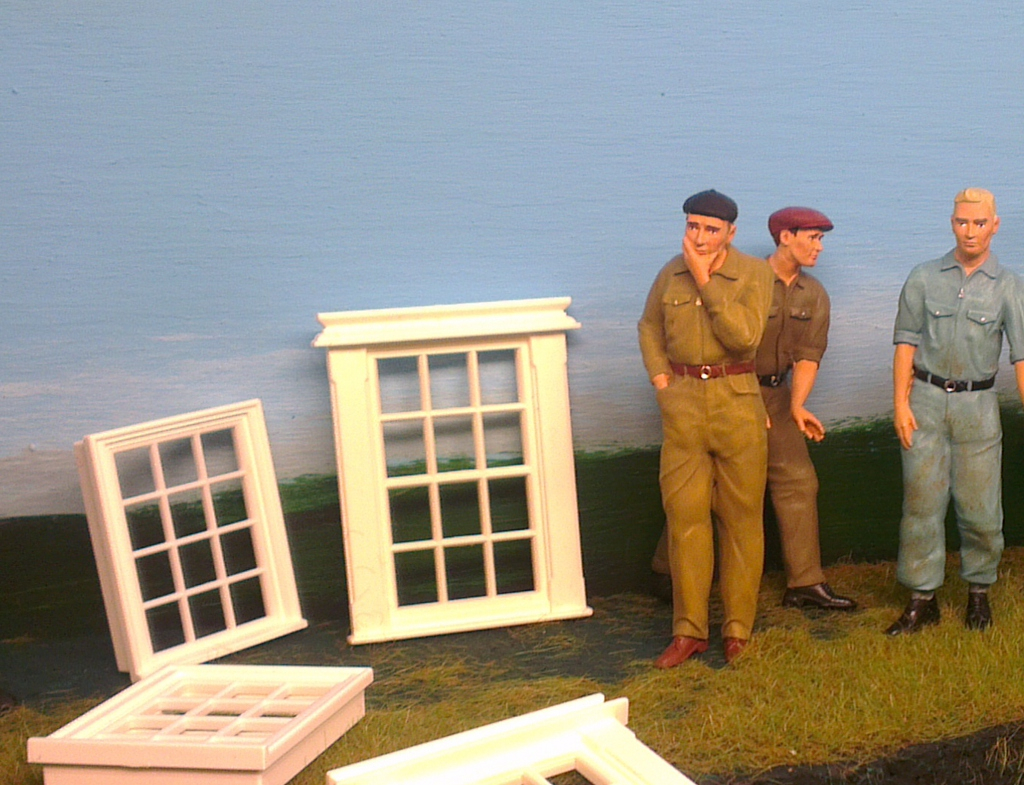 Got some windows from Jackson Miniatures yesterday.
Still adopting to this new scale. While planning for a new layout and new buildings I ordered these windows. They will be perfect.
I reached the end of white factory buildings. The next will be quite different.