BM Log Dec 27, 2013 - Simplex
This article was published Dec 27, 2013.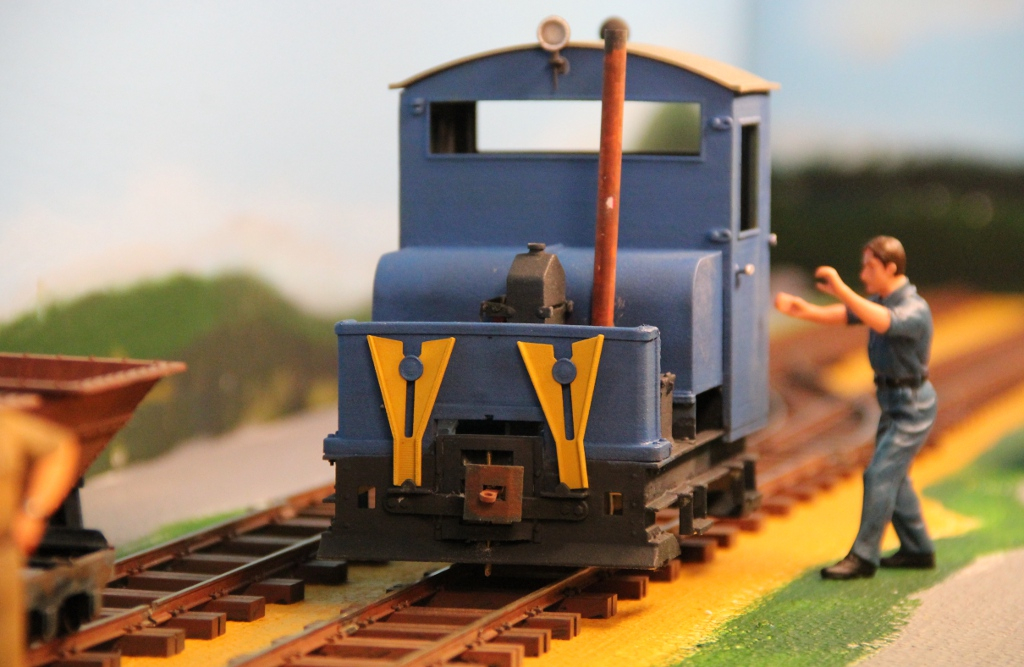 I did buy a new airbrush a couple of weeks ago. Now during xmas holidays when I got some time I have repainted both simplex locomotives in the two only colours they had in Sweden. As delivered green and later during the 60s when they were blue.
details
Both now on wheels with couplers, headlights, exhaust pipe, broom on the back, etc etc ..