BM Log Nov 8, 2013 - Start over
This article was published Nov 01, 2013.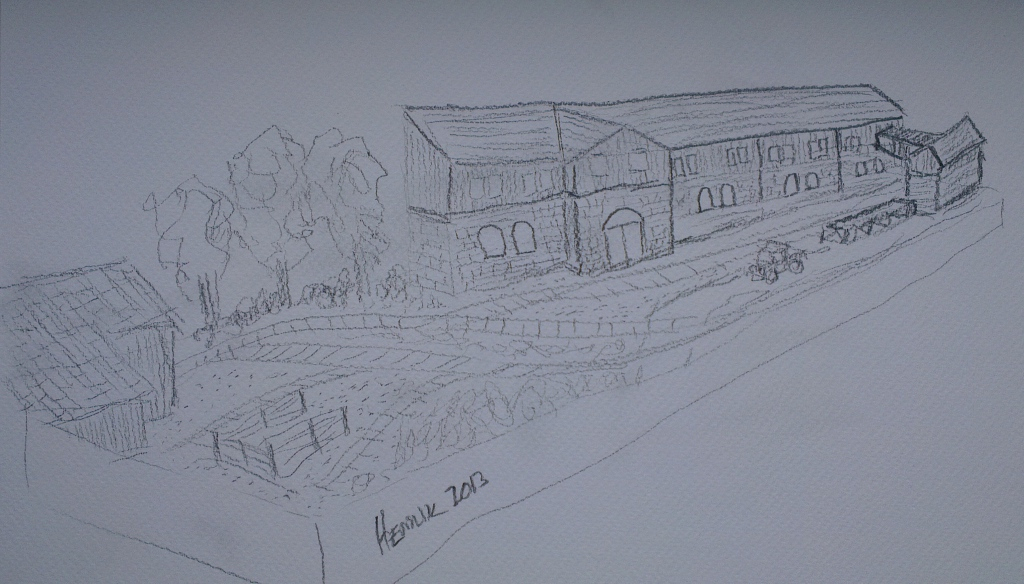 Yesterday I did start over completely. All old buildings and plans out the window (not literally..) and back to plywood basics.
Today I did buy new foam sheets and started building again.
first idea
As all good ideas I of course got inspired.. in this case by stairing at a wall... I just had to have a building with slag-stone walls and red wooden walls on second floor like that one! White factory buildings was no fun any more..




started planning
From that it did grew on me until I just had do something about it, yesterday and today I did. Next show some ideas and trackplans which passed my mind, lets see which I choose. No fancy computer software this time, old paper and pencil works just fine.



destruction
out with the old



construction
in with the new