A&L - Closed van, part 1
This article was published Mar 20, 2016.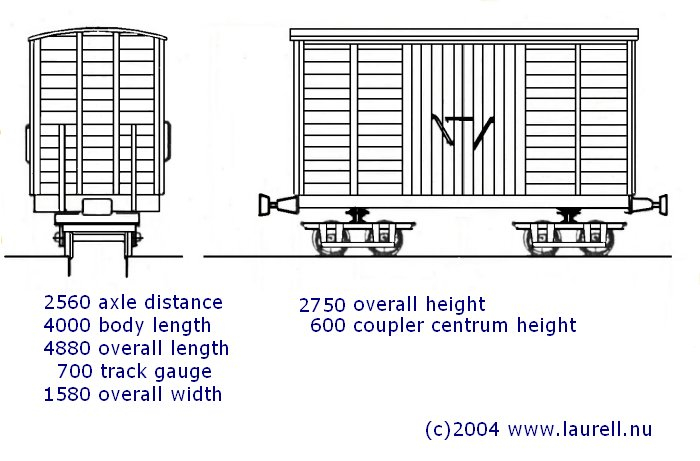 Suddenly it happens, as they say in the swedish lottery commercial !
My mojo is back!   --haven´t built any since xmas.
Started cutting and assembling a freelance danish sugar beet wagon today. The drawing I made back in 2004 when I did model in Hf scale last time (yes, this is 1/24 scale, not Fn18).
Fn18 scale and the Woolwich loco is of course not forgotten, this is just another of my rubber scale attempt into another scale/gauge combination. 1/24 scale on same track as before, 22.4 mm S scale track gauge. Time will tell how far this project will go....
Henrik